During the solar eclipse in 2024, Festival Country Indiana will be in the middle of the path of totality. See this historic event and celebrate it in the place that's more festive.
The eclipse is from 1:50 p.m. to 4:23 p.m. on Monday, April 8, 2024, with totality from approximately 3:06 p.m. to 3:10 p.m. (all times are Eastern time)

There will be celebrations throughout Festival Country, including in Franklin and Greenwood.
Franklin
There will be live music, food trucks and more April 8 at the amphitheater at 237 W. Monroe St., Franklin. There will be eclipse posters at the visitor center at 66 S. Water St., Franklin.
Stay tuned for more event details.
Greenwood
Fly in or drive in for this eclipse party April 8 at BOLDAviation at Indy South Greenwood Airport. There will be food trucks, live music, entertainment, airplanes on display and more.
Bold Aviation is located at 965 Airport Access Dr., Greenwood.
For information about how the eclipse will play out in Festival Country, including a video simulation, click here.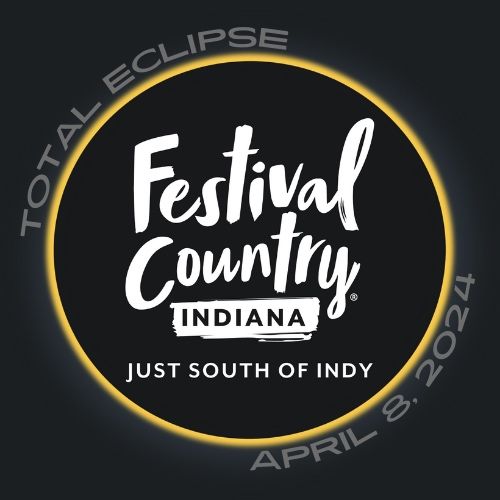 Stay tuned as we add additional events as they are announced.