What You'll Face on the Course

1.6 miles of running

20 obstacles

Many obstacles are two-tiered, with options for beginners and experts.
Two laps around equals 3.2 miles (a 5K experience)
This free course, which will be open daily, opens with a grand opening event from 5 to 7 p.m. Friday, June 10 (you're invited) at 7995 Gatling St., Nineveh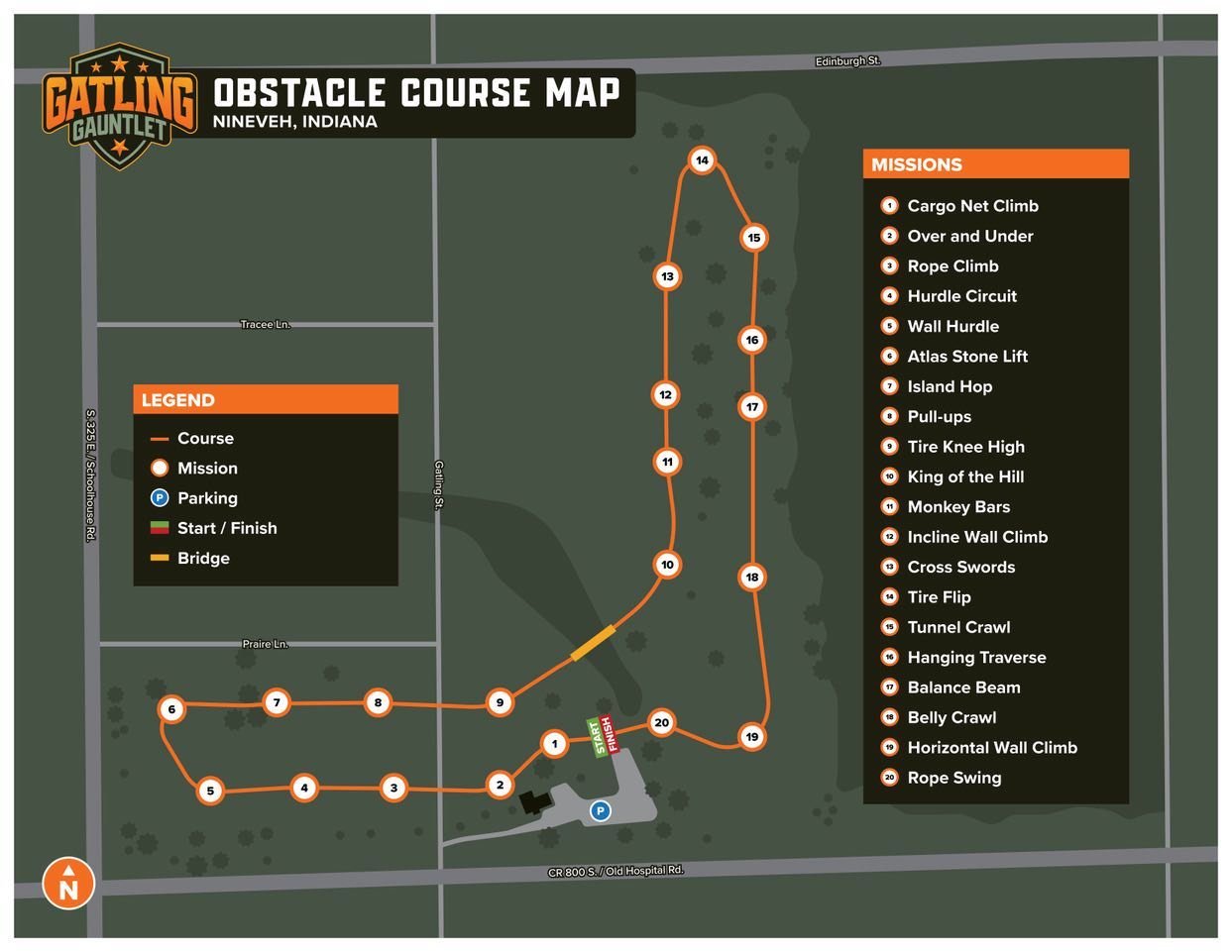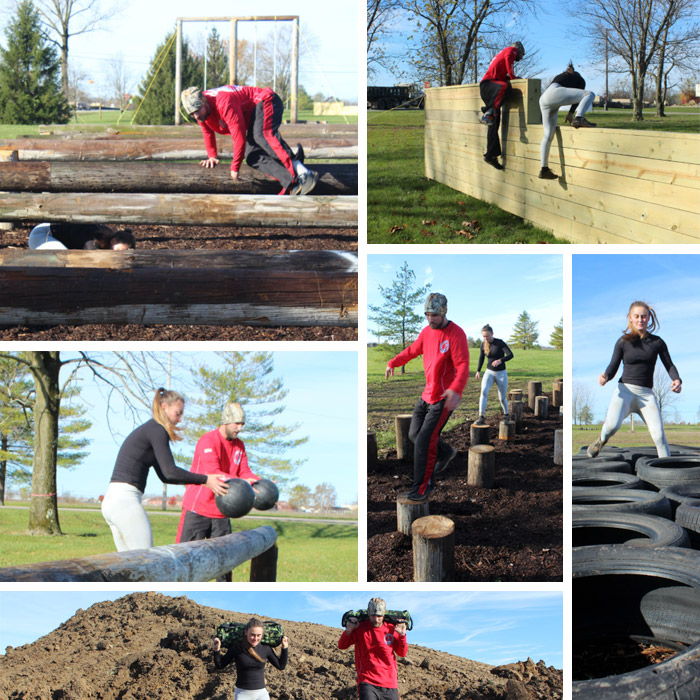 How to do All 20 Obstacles
It is recommended that all users utilize:
Athletic shoes and clothing, including garments that cover their legs and arms
Gloves that provide extra grip and protection against rough surfaces
Bug spray
Water to stay hydrated
Hand sanitizer before and after use of the course, especially if gloves are not used
Please note that participants ages 12 and under are prohibited, and participants under the age of 18 must be accompanied by a parent or guardian and use the course with that adult's permission

Leaderboard
Placeholder (course opens at 5 p.m. on June 10)
Franklin, IN
Submit your Gatling Gauntlet completion time to be shown on the Leaderboard.
Where to Stay
The Gatling Gauntlet features 20 fun, challenging obstacles on a 1.6 mile course. This free course includes two-tiered obstacles with options for experts and beginners. The course is next to Coyote Trace Disc Golf Course and close to other fun attractions. There are plenty of great hotels and campgrounds if you'd like to plan the perfect getaway.


Share your adventure by tagging @gatlinggauntlet and using #gatlinggauntlet – and be sure to pick up your free Gatling Gauntlet sticker at the Johnson County Park Office or the Festival Country Indiana Visitor Center.