Festival Country is home to a legendary craft brew, wine and spirits scene. Follow the trail to discover your new favorite.
1. Taxman Brewing Company
Famous for their Belgian-style brews, this brewpub is nationally renown.
13 S. Baldwin St., Bargersville
317-458-0210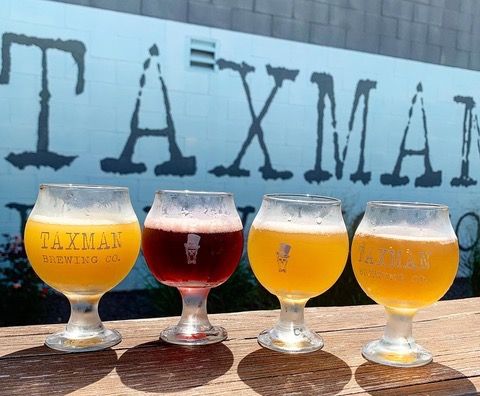 2. Mallow Run Winery
Their rhubarb wine is their best seller, but their entire lineup of wines and ciders is stellar. Plus, they host a fun summer concert series at their amphitheater.
6964 W. Whiteland Road, Bargersville
317-422-15565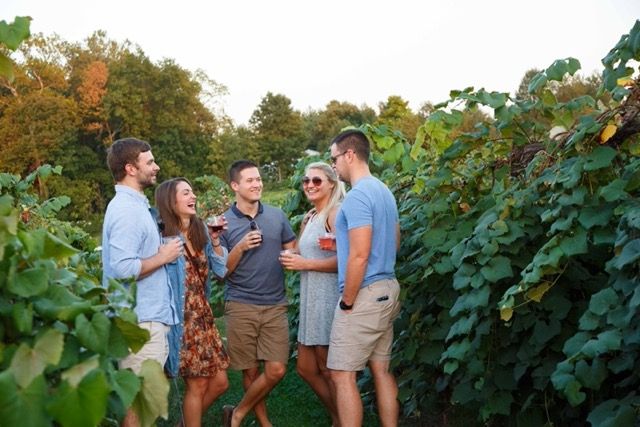 3. MashCraft Brewing Company
Offering a variety of consistently great handcrafted ales and lagers.
1140 N. State Road 135, Greenwood
317-215-4578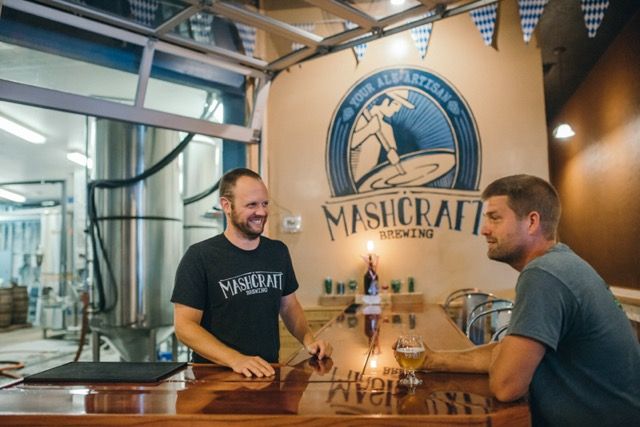 4. Oaken Barrel Brewing Company
Festival Country's first independent brewery, they boast an extensive selection of craft brews.
50 Airport Pkwy., Greenwood
317-887-2287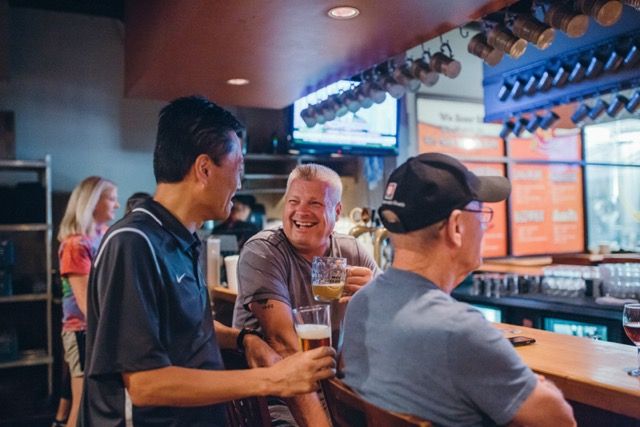 5. Planetary Brewing Company
This outer-space-themed brewpub's mission is to provide a variety of supremely crafted ales so people can travel the universe of craft beer.
188 S. Madison Ave., Greenwood
317-215-4941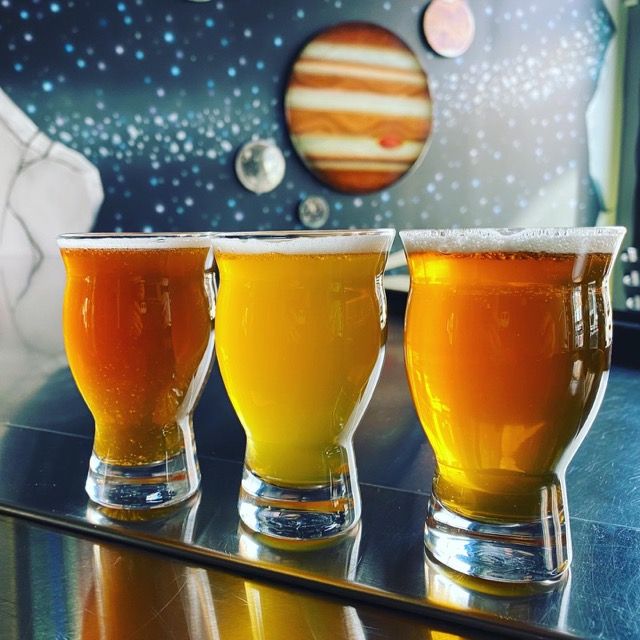 6. Hoosier Brewing Company
Creating great beer, kombucha and (coming soon) spirits using locally grown ingredients. Be sure to check out their axe throwing area as well.
147 S. Madison Ave., Grenwood
317-215-4753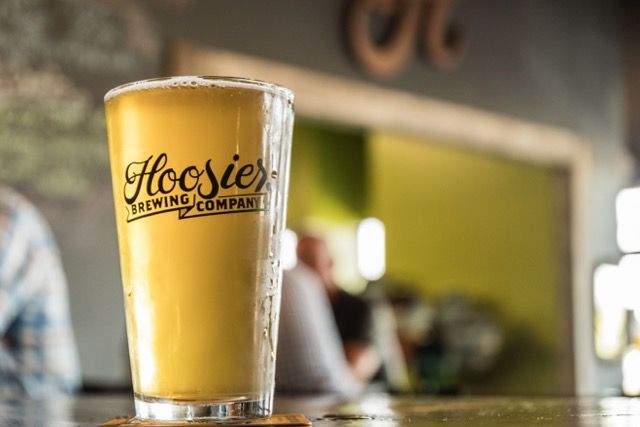 7. SmockTown Brewery
This brewery features great pours, an outdoor deck and an upstairs speakeasy.
223 W. Main St., Greenwood
317-215-4836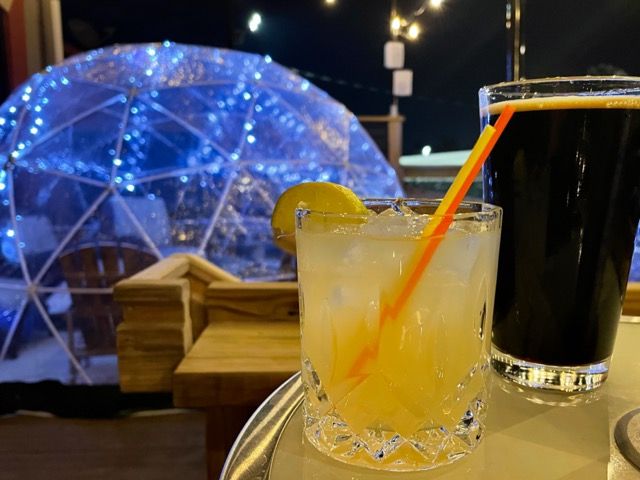 8. Vino Villa
Although not necessarily a winery, this store and bistro has a famous wine list and great food. They also have music on the patio and a bocce ball court for guests' enjoyment.
200 N. Madison Ave., Greenwood
317-882-9463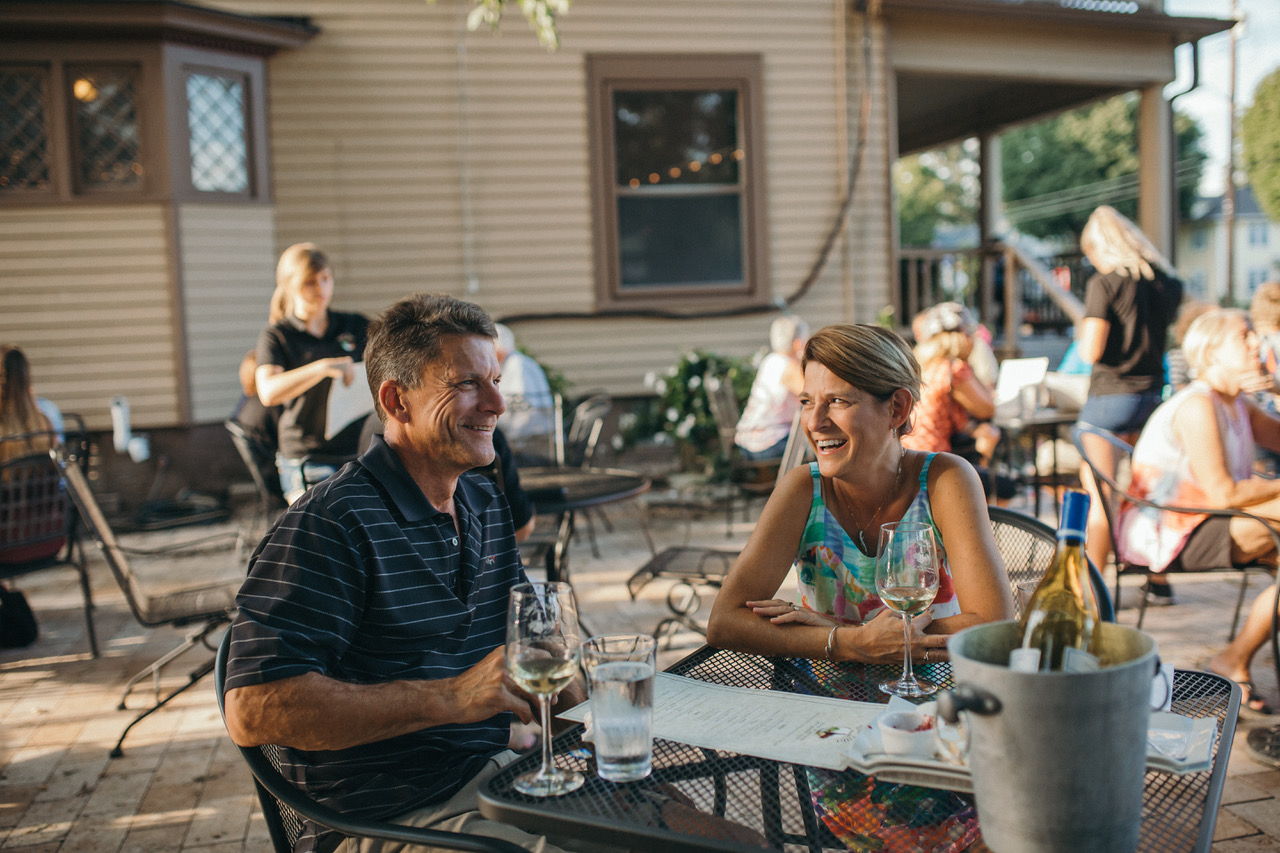 9. Nailers Brewing Company
Serving flagship brews and specialty brews, as well as their own gin, vodka, run and agave spirits.
6001 N. U.S. 31, Whiteland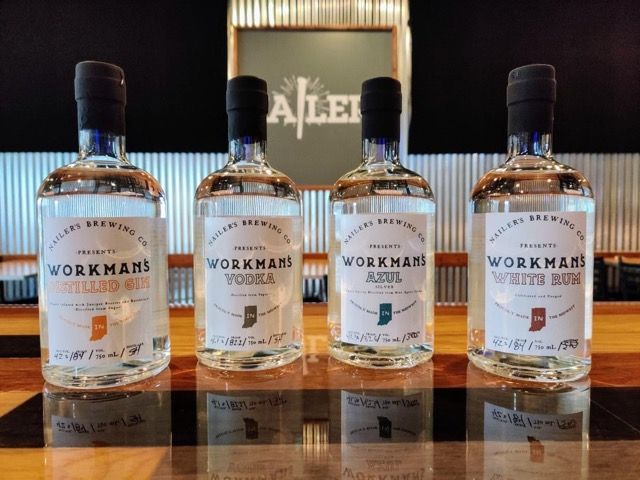 10. Big Woods/Quaff ON! Brewing Company
Serving Indiana's Quaff ON! brews, locally made Hard Truth spirits and great food in a country club setting.
1800 E. King St., Franklin
317-739-0378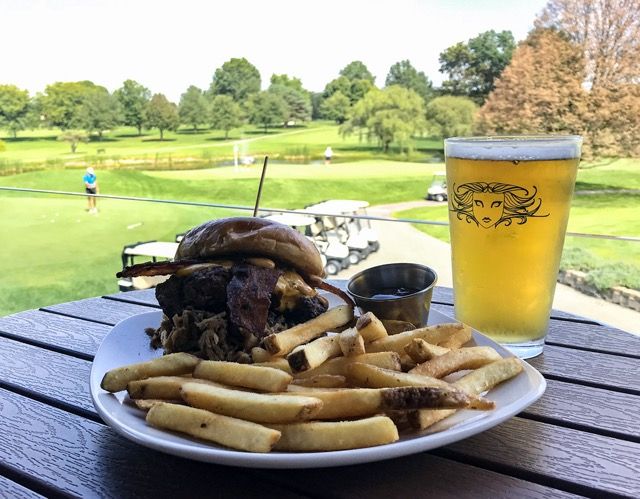 11. Haberdasher Artisan Spirits
Specializing in small batch whiskey and gin. Try their spirits and cocktails Tuesday and Thursday evenings at the lounge at Garment Factory Events.
101 E. Wayne St., Franklin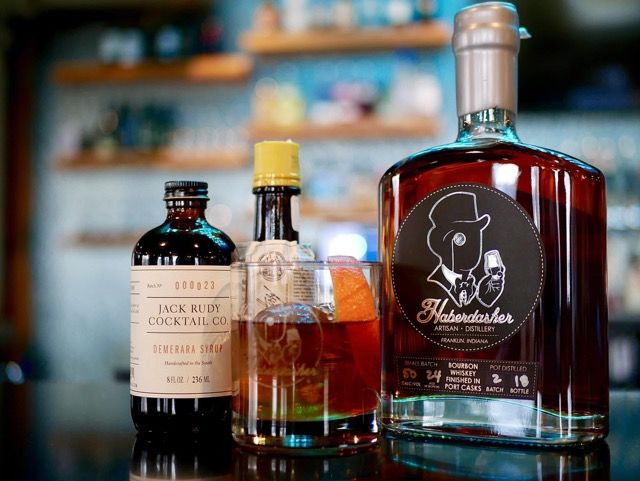 12. Old Towne Beer Hall & Growler Company
Although not a craft brewpub, Old Towne offers the chance to use the self-serve iPourIt system to sample 40 beers from across the world, 10 cocktails and five wines.
55 E. Court St., Franklin
317-739-0158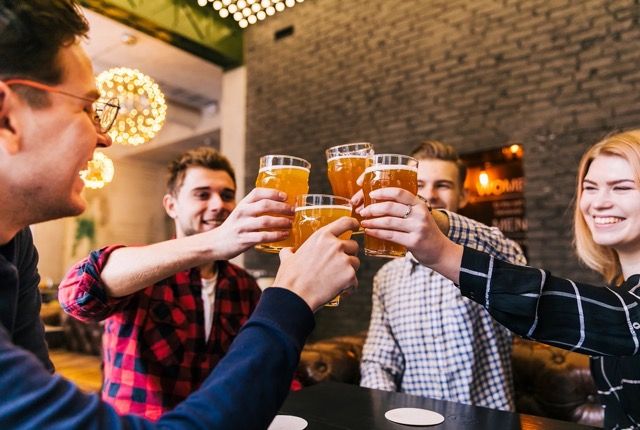 13. Shale Creek Brewing
Great beers in a unique building that features a retractable roof for the open-air experience in warmer weather.
178 W. Jefferson St., Franklin
317-868-2200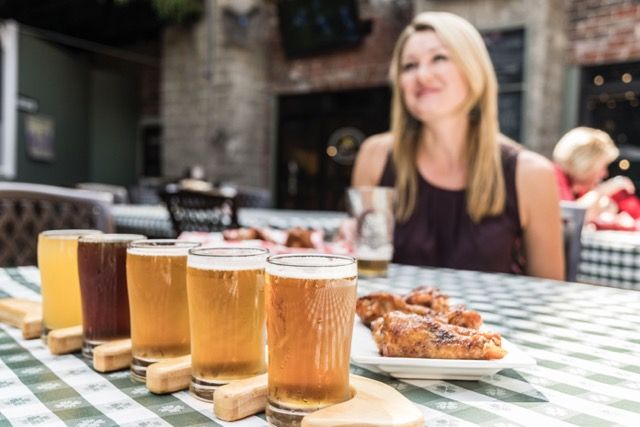 Visit the Festival Country Indiana Visitor Center to learn how local artisans make award-winning craft beer, wine and spirits. Test your knowledge with trivia questions about each brewpub, winery and distillery, and find out more about the products that make each place famous.