Downtown Franklin not only has history within its streets, but also businesses that are helping the community and world each time they sell their goods. All located on west Monroe street, BYTAVI, Ann's Restaurant and Coffeehouse Five not only provide quality products to the community but also raise money to provide valuable services, like counseling, drug and alcohol treatment, and a program to lift women out of poverty.
Located at 51 W. Monroe St. in Franklin, BYTAVI is a boutique shop that operates under the Fair-Trade principles. The clothes sold at BYTAVI are made by a team of seamstresses in Cambodia, where poverty is widespread. Each clothing piece that BYTAVI sells is handmade and unique to the maker. The seamstresses in Cambodia work a fair work week from Monday through Friday, allowing the seamstresses to enjoy the weekends off. At the end of each week, the seamstresses receive a fair salary for their work. On top of a safe working environment, BYTAVI workers are provided a lunch every day. BYTAVI makes the meal in the workshop and the women get to enjoy eating it together at their lunch break.
BYTAVI ensures the seamstresses work in a safe and empowering environment. BYTAVI purchases remnant fabric, so each piece created is one-of-a-kind piece since material is limited. The clothes found out BYTAVI support the seamstresses that made the clothing line. The seamstresses are not under a pressured or hurried system, meaning they take the quality of their pieces to heart. BYTAVI hopes to continue to empower women and connect them with their self-worth. AT BYTAVI, you can find quality clothes with the seamstresses' signatures on the pieces, so you know who you are investing in.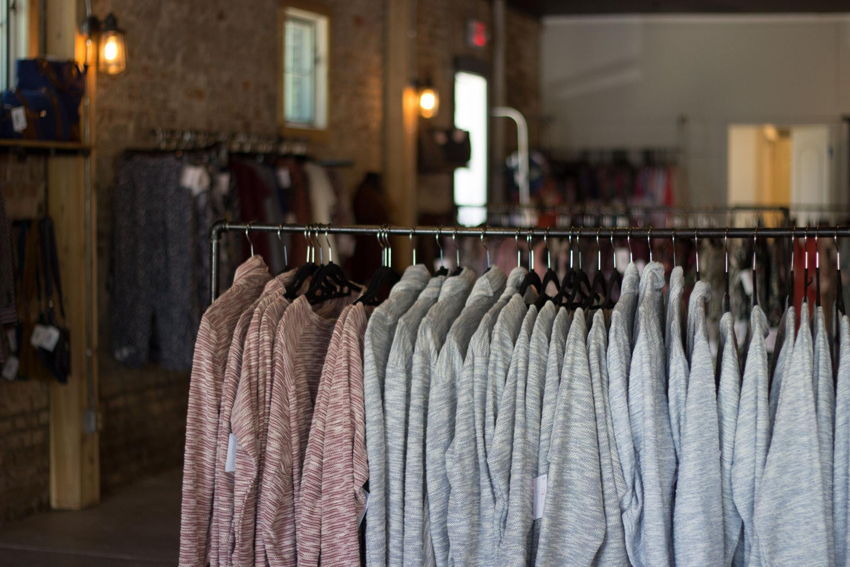 Before it was "Ann's Restaurant," there was "Alta's Place." Owned by Alta Spice and Elton Leach, Alta's place opened in 1952 at the former Suckow Building at 99 W. Jefferson St. with only thirteen seats in their seating area. After the Suckow Building was taken down, Alta's Place moved to 77 W. Monroe St., allowing the restaurant to expand to a 30-person seating area. After Elton Leach passed away in 1966, Ann Daugherty became partners with her sister, Alta. After Alta decided to retire, Ann purchased the building and became the sole proprietor in 1966, renaming Alta's Place to be "Ann's Restaurant."
After a fire burned the building down on August 31, 1987, Ann's Restaurant was rebuilt and reopened on December 14, 1987. The new dining area seated 100 people, and Ann's was the oldest restaurant in Franklin at the time that it reopened. On July 1, 1998, Ann's Restaurant was leased by Tara Treatment Center, Inc. Tara Treatment Center opened in 1985 and provides counseling and aid to those who struggle with alcohol and drug addiction. Ann's Restaurant now supports the treatment center and continues to serve the customers who live in or visit Franklin.
Established in 2011, Coffeehouse Five became a for-benefit coffeehouse. Coffeehouse Five, which has a location at 323 Market Plz. in Greenwood to go along with the one at 41 W. Monroe St. in Franklin, prides itself on selling great coffee to their customers while also benefitting the community in their sales. Coffeehouse Five believes in giving back to the community just as the community gives to them. Therefore, the revenue that Coffeehouse Five generates goes back to the community. Coffeehouse Five is able to provide counselors that give free marriage and drug addiction counseling to those who cannot afford a counselor on their own.
Along with providing counselors to the community, Coffeehouse Five also donates to other local non-profit businesses.
Although not in Franklin, there is another business that serves a great cause, The Hope Gallery, located at 74 N. Main St., in Bargersville.
The Hope Gallery is a unique boutique for happy, funky, cool people and their pets. They sell and consign art and other unique items, most of which is made by people with developmental disabilities. Their tagline is "wonderfully made, perfectly unique" which describes both their products and their team members.
The Hope Gallery is a branch of The Alex and Ali Foundation, which is a nonprofit organization that empowers young adults with autism and other developmental disabilities through meaningful employment opportunities and vocational training. Since the summer of 2018, their team members have learned how to run a business through the opening of The Hope Gallery. Their team runs the cash register, engages with customers, makes products, and keeps the store looking presentable to customers.