Whether you are a local resident or just passing through Festival Country Indiana, you are sure to have a great time. If you are one of the many pet families, you and Fido have come to the right spot! Just south of Indy, Festival Country Indiana is a great destination for you and your favorite canine. Below are a some top picks for your dog-friendly road trip.
Dog-Friendly Franklin, Indiana
Bring your dog to charming Franklin and stroll the traditional streets of downtown Franklin. You and your pup will appreciate the warm and welcoming atmosphere and classic Midwestern hospitality. There are plenty of selfie opportunities including colorful murals throughout all of Johnson County.
If you plan ahead, you can purchase an annual dog park pass and you and your dog can enjoy a nice off-leash romp inside Providence Dog Park. This large dog park offers plenty of running space, picnic tables, and an agility course, perfect for burning off a little energy after a long drive.
When visiting Franklin, Indiana, you won't want to miss Province Park. You and your dog can enjoy a stroll along a nice paved trail. You may even catch a glimpse of a few geese swimming in the stream. With plenty of picnic areas and grills, Province Park is a great spot for lunch.
If a packed lunch isn't your style, hop over to Ann's Restaurant and enjoy lunch with your dog at one of their outside tables. Ann's Restaurant doesn't just offer scrumptious food, they donate their profits to help the community.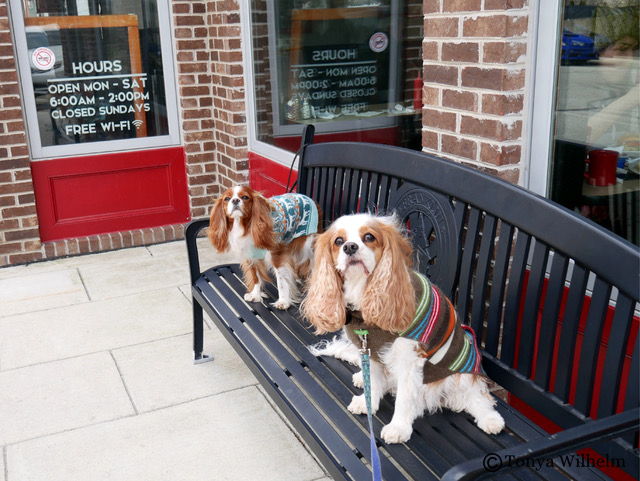 Ann's Restaurant in Franklin.
Dog-Friendly Greenwood, Indiana
If you and your dog enjoy walking, head over to Craig Park, which is the largest park in Old Town Greenwood. The 27-acre park is a great way to enjoy the area. The tree-lined paved paths offer a great sniffing adventure for your dog. You can also utilize one of the many covered shelters or gazebos for a nice picnic lunch. A must see if you find yourself in Greenwood, Indiana.
Dog-friendly Candlewood Suites offers spacious suites including a fully equipped kitchen, stove, microwave, toaster, ice maker, dishwasher, cooking utensils, plates, and a full refrigerator. The large rooms paired up with a sizable, grassy, and lit outside area for dog potty breaks makes Candlewood Suites an ideal choice when traveling with a dog.
If you are looking for a dog-friendly adventure, visit Festival Country Indiana. The community is exceptionally welcoming to travelers and canines alike. Contact Festival Country Indiana's tourism department to help plan your ultimate dog-friendly road trip.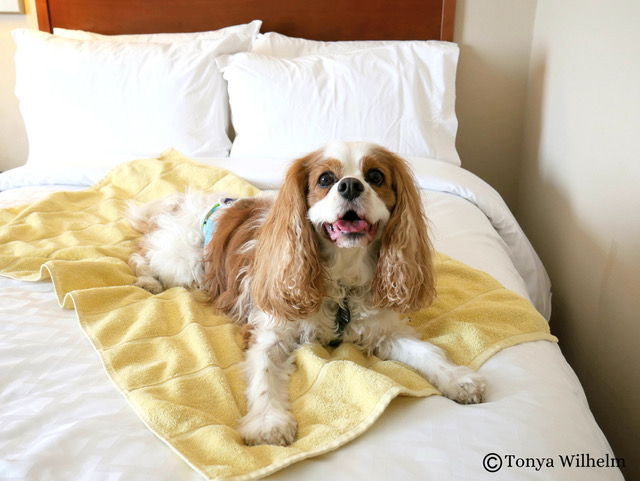 Candlewood Suites in Greenwood is a pet-friendly hotel.
Bio: Tonya Wilhelm has been been in the pet field for over twenty years. She is a writer, blogger, and published author who loves visiting new locations with her trusty companion, Dexter the Dog. Her mission is to inspire dog parents to live life to the fullest each day with their trusty canine and explore new adventures and destinations. Click here for more information.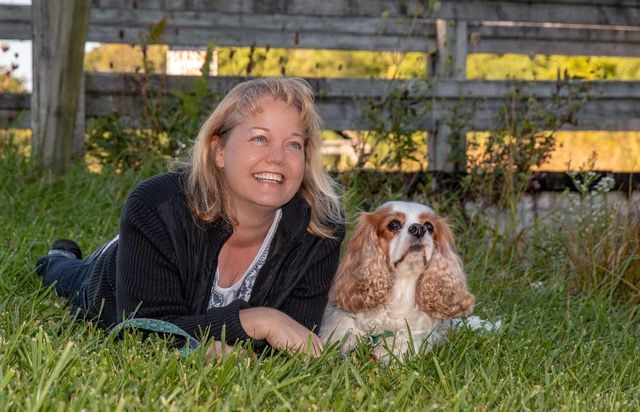 Tonya Wilhelm and Dexter.