Festival Country is filled with endless options for amazing local craft beer and wine.
Want to drink like a local? Here are some of the great breweries and wineries Festival Country has to offer.
Taxman Brewing Company in Bargersville is known for their Belgian-style brews. Not only can you find their famous beers at their brewery, but they are also sold in stores throughout the state. If you stop in, be sure to try their delicious Creamy Peach Ale. It will only be sold during the summer, so get it while you can!
Big Woods Franklin sells a variety of craft beers from Quaff ON! as well as vodka, rum, gin, and whiskey from Hard Truth Distillery. They have amazing pizzas that pair wonderfully with their beer and cocktails. Be sure to try their beer of the month, the Hoosier Red Ale.
Grab your growlers because MashCraft in Greenwood has 16 brews on tap that range from IPA, ales, stouts, and maibocks. They frequently rotate the taps they have, so you can always expect to try something new when you visit! They also have live music all summer long.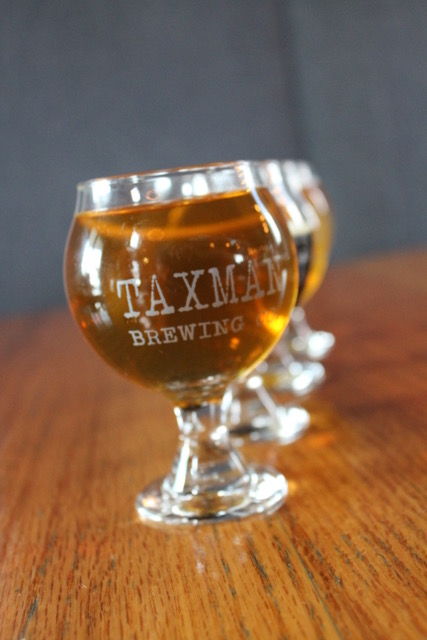 Planetary Brewing Company in Greenwood is out of this world. With a unique selection of craft beer and outer space decor, this microbrewery is a must see! Get a flight to try four to six different drinks to see what you love and if you go on Thursday, you can play trivia to try your hand at winning a prize. Try one of their experimental flavors of the week, like the Melon Milkshake, which is a beer made with honeydew, watermelon, marshmallow, and vanilla.
Mallow Run in Bargersville has an extensive selection of award-winning wines and can be found in stores statewide as well. Grab a bottle of their bestselling sweet Rhubarb wine and see a concert on their huge lawn every weekend all summer long.
Oaken Barrel, a brewpub located in Greenwood, has been in business for 26 years, so they know what they are doing. Not only have their beers won awards, but they have also been named the Best Brewpub in Indy by the Indianapolis Monthly. If you visit, their Razz Wheat beer is a must try.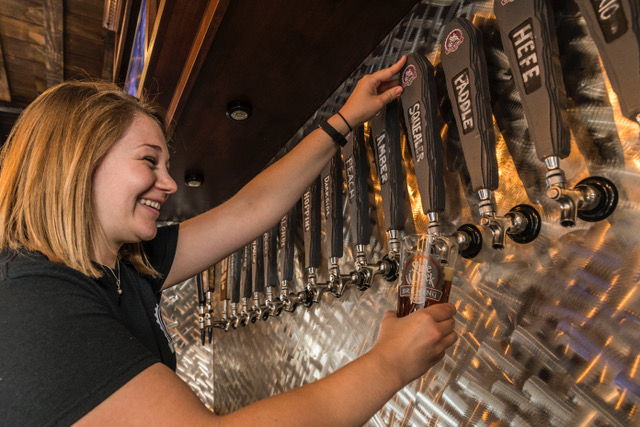 Dine under a retractable glass roof at Shale Creek Brewing in downtown Franklin. The BrewMaster burger paired with their Legend of Nessie brew is the perfect combination. Go try it out for yourself!
Located in downtown Franklin, Old Town Beer Hall and Growler Co. offers a different experience than your traditional brewery. With their walls lined with taps, they have a self-serve system so visitors can try all the different drinks they have to offer. Not only do they have beer on tap, but they also have wine and cocktails as well. If you are a person who loves trying new drinks, this is the place for you!
BJ's Brewhouse in Greenwood has a large variety of food and handcrafted beer to choose from. The LightSwitch Lager with a slice of lemon is the perfect summertime beer. You can also purchase six packs and growler fills from the bar.
Hoosier Brewing Company is Greenwood is the place to go for not only great craft beer like their Hazy Double IPA, but also tasty pizzas and axe throwing.
Finally, Nailers Brewing Company in Whiteland is home to craft brews like the Nailers IPA and, more recently, inventive spirits.