An 11-foot tall apple, a DJ booth where kids can make announcements and play songs, and a real go-kart are among the interactive exhibits in the new Festival Country Indiana visitor center that is now open in downtown Franklin.
The visitor center, the first-ever visitor center in Johnson County, is designed to tell the story of Johnson County's communities and attractions through hands-on experiences. Kids and adults alike can enjoy the dynamic exhibits while learning about the county. The visitor center is a collaboration between the City of Franklin, Aspire Economic Development + Chamber Alliance, and Festival Country Indiana. This partnership allows tourists and potential businesses to experience what the communities of Festival Country have to offer.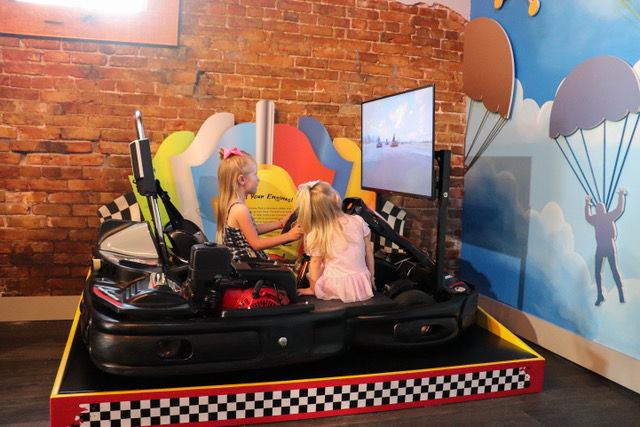 In addition to exhibits, the visitor center has friendly staff members that can answer visitors' questions and provide free guides to the area. This summer, there will be walking tours and other events at the visitor center as well.
The space is located at 66 S. Water St. in downtown Franklin. It is open 11 a.m. to 5 p.m. Tuesday through Saturday. There have been additional sanitation measures put in place in advance of opening, including adding a plexiglass shield at the front desk and instituting advanced cleaning protocols in an effort to keep visitors safe.
We can't wait to see you there!
Learn even more about it here.