Delicious, scratch-made pies are sure to please, especially during the holidays. There are several local businesses offering to do the baking for you, but act fast! Here's where to order your holiday desserts this year:
For the largest pie selection, check out A Piece of Cake in Greenwood. They're offering 24 flavors of pie, ranging from a classic apple to a unique chocolate bourbon pecan.
Main & Madison Market Café in downtown Franklin is offering three varieties of pies including harvest pumpkin, streusel apple and maple pecan. You can also stock up on cookies and other baked goods.
Another Franklin favorite, Coffeehouse Five, is offering pumpkin, pecan and apple pies for the holidays. This offer applies only at the Franklin location.
Head to Edinburgh for pies and other baked goods from Geri Girl Bakery. Their new shop will open on Main Cross Street on November 15, but they're still taking online orders until then.
In Whiteland, Sweet Spot Bakery makes pumpkin bread, rolls, and a variety of pies including sugar cream, cherry, pumpkin and pecan.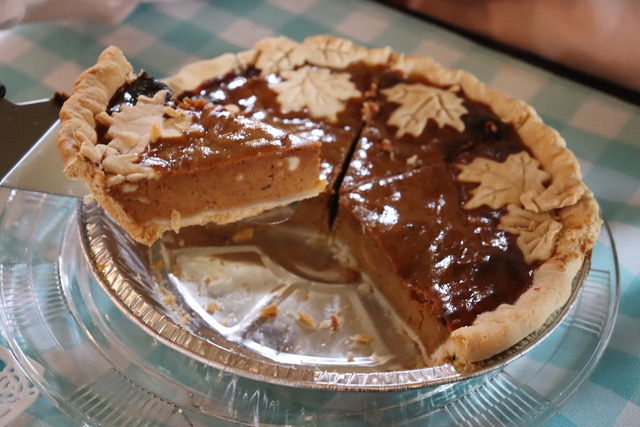 Geri Girl Bakery
The Apple Works in Trafalgar is home to delicious apple pies and dumplings, perfect for your holiday spread. You can also get a wide variety of other pie flavors, as well as cobblers and breads.
For those with gluten allergies, 1823 Bakehouse in Franklin is creating gluten free pumpkin, cherry, pecan and Dutch apple pies. They're also offering pans of stuffing and French toast.

If you're looking for a one-stop shop for desserts and dinner, order from Wildflour Bakehouse and Catering Co. This year, their menu includes savory staples like green bean casserole, baked macaroni and cheese, glazed carrots, hash brown casserole, and spiral sliced ham. On the sweet side, there's a variety of pies including sugar cream, peanut butter, cherry and more. Be sure to try their best seller, a dessert called lush that features layered cookie crust, cheesecake, pudding and whipped cream.
Another great spot for a Thanksgiving spread is Rise 'n Roll in Greenwood. Order dinner rolls, sausage roll, pies, pumpkin bars, or a pumpkin roll.
For a more unique option, try seasonal cupcake flavors like pumpkin s'mores from The Flying Cupcake in Greenwood.
Happy Holidays!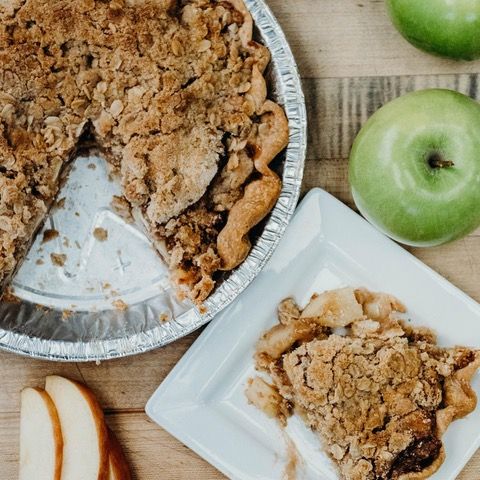 Main & Madison Market Café