While there may be new traditions this holiday season, a few things remain, and delicious, scratch-made pie is one of them. There are several local businesses offering to do the baking for you, too. Here's where to order your holiday pies this year:
For the largest pie selection, check out A Piece of Cake in Greenwood. They're offering 24 flavors of pie, ranging from a classic apple to a unique chocolate bourbon pecan.
Main & Madison Market Café in downtown Franklin is offering three varieties of pies including harvest pumpkin, streusel apple and maple pecan. You can also stock up on cookies and other baked goods.
Head to Edinburgh for pies and other baked goods from Geri Girl Bakery, located inside the Edinburgh Pixy Theatre. Flavors include pumpkin and apple cranberry. Order the Turkey Trot deal and get two pies and a dozen scones.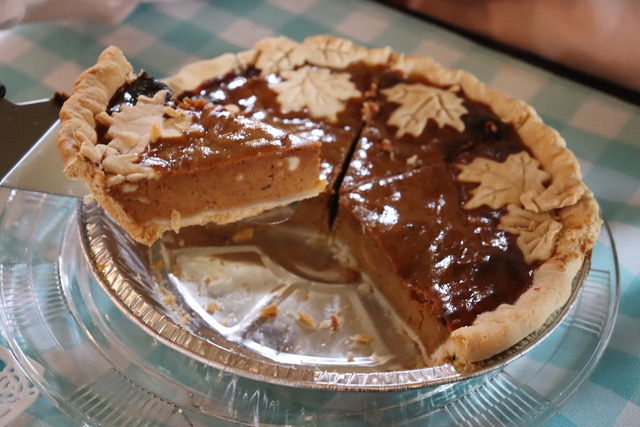 Geri Girl Bakery
The Apple Works in Trafalgar is home to delicious apple pies and dumplings, perfect for your holiday spread. You can also get pumpkin pie, blueberry cobbler and blackberry cobbler.
For those with gluten allergies, 1823 Bakehouse in Franklin is creating gluten free pumpkin, pecan and Dutch apple pies, as well as pumpkin cake bars and apple pie bars.

If you're looking for a one-stop shop for desserts and dinner, order from Wildflour Bakehouse and Catering Co. Plus, for every meal purchased, they'll donate one to a Camp Atterbury Family or a family in need.
Another place to get the whole Thanksgiving spread (plus fresh pumpkin bread for dessert) is Campbell's Highland Grille.
For a non-traditional Thanksgiving dessert, grab a pumpkin roll or pumpkin bars from Rise 'n Roll Bakery in Greenwood. Another unique option is the pumpkin spiced cupcakes and homemade oatmeal cream pies from The Flying Cupcake, also in Greenwood.
Happy Thanksgiving!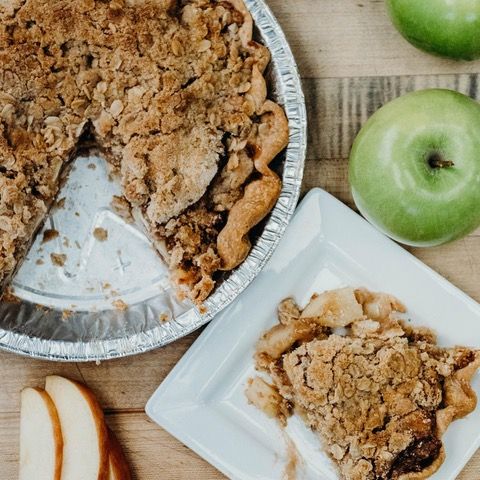 Main & Madison Market Café