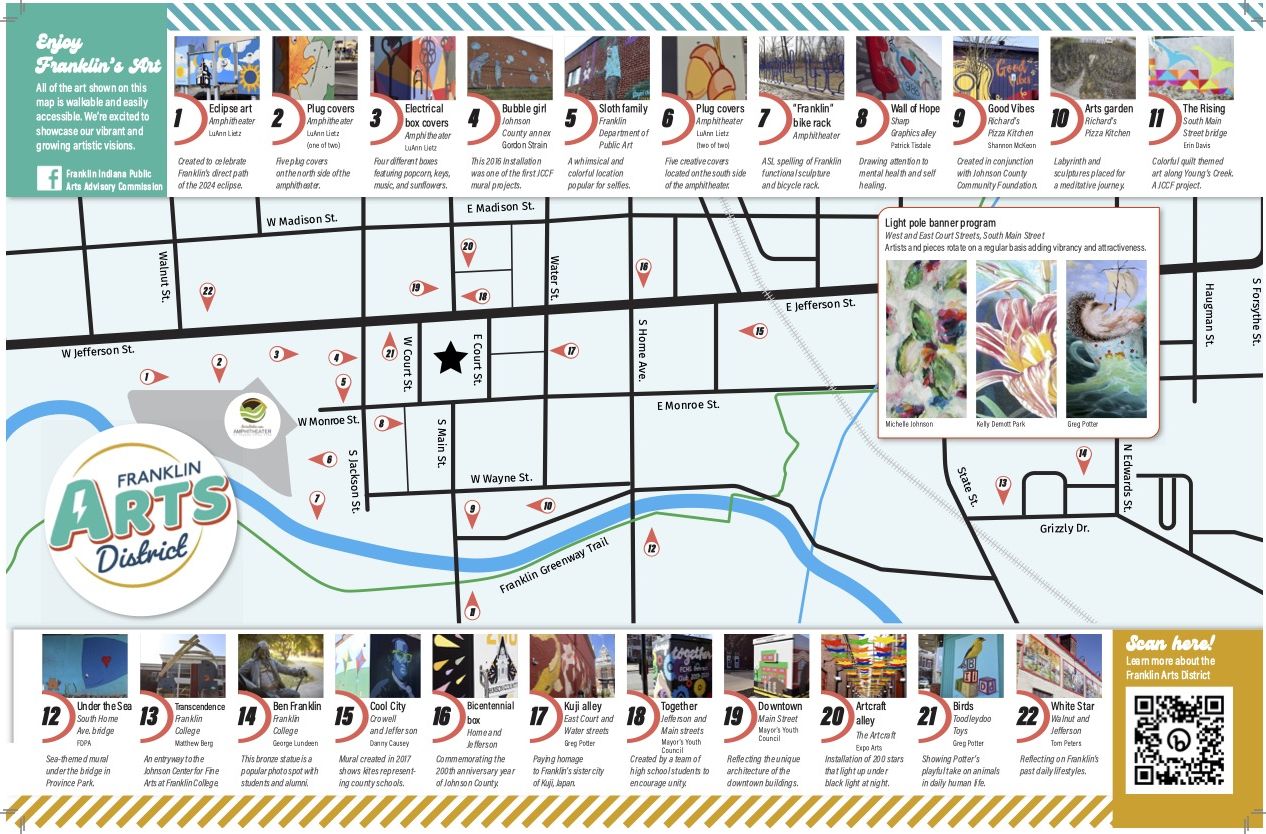 Welcome to Franklin, where the streets come alive with vibrant art. Not only is the city home to an impressive collection of murals and public art displays, but it also boasts two Instagram-worthy alleys, perfect for your next photo shoot.
In the heart of the town, the Artcraft Alley captivates visitors with a colorful display of 200 stars suspended overhead, glowing boldly under blacklight at night. The number 200 is in celebration of both the city and county bicentennials, occurring in 2023.
Nearby, Kuji Alley (currently under construction) will be an encompassing art display that honors Franklin's sister city of Kuji, Japan. It will feature murals adorning both walls, a Japanese footbridge, and delicate Japanese paper lanterns overhead. The lanterns will also illuminate the alley at night, casting a soft glow and creating another unique, Instagrammable art experience.
Follow the map to discover a vibrant art scene and tons of selfie opportunities.