With summer in full swing, we could all use some ideas on how to keep the kids entertained, especially ideas that won't break the bank. Whether you're looking for completely free ideas or something just a little cheaper, we've got a list of fun and enjoyable attractions that the kids are sure to love.
Free fun
• Story times at Greenwood and Johnson County Public Libraries
Bring the whole family and enjoy story times for all different age groups and other fun events such as movie nights, arts and crafts and game nights. Find more information about specific dates and times on the website.

You can also enjoy Free Friday Story Time at Toodleydoo Toy Store on Friday mornings at 10:30 a.m.

• Tour the freight room at The Franklin Railroad Depot
If your child loves trains, this place is for them. Located in Hoosier Cupboard Candy, Snacks and Ice Cream, a small museum containing items from multiple railroads is waiting for them. Have a look around today and grab some delicious ice cream!

• Explore more history
There's more museum fun where that came from. Check out the exhibits at the Johnson County Museum of History and learn all about the pioneer days and history through the decades.

• Petting zoo at The Apple Works
Does your little one love animals? The Apple Works is the place to be. Feed and pet the animals. With no admission price, the whole family can wander around the grounds. Check out the country store, greenhouse and produce.

• Splash pads and parks
Need to let the kids run free for a little bit? We've got just the places for you. Free splash pads on a hot day are perfect for the kids. You can also take them to any of the numerous parks in Festival Country and play on a unique themed playground. Pack a picnic and make a day of it. Learn more here.

• Movie in the park
There are several different free movie nights coming up. Johnson County Park is offering two different free movie nights with Jumanji on August 13 and Luca on September 24. Bring the whole family and enjoy a night in the park while watching a fan favorite. You can also catch a movie at the Greenwood Amphitheater on September 30. Finally, head to the new amphitheater in Franklin for Remember the Titans on August 20 and Hocus Pocus on October 8.

• Visitor Center

In the heart of Franklin is a place where kids can slide, be a DJ, ride a go-kart, see a giant apple and take free photo booth pictures. Stop by the Festival Country Indiana Visitor Center for free, interactive fun.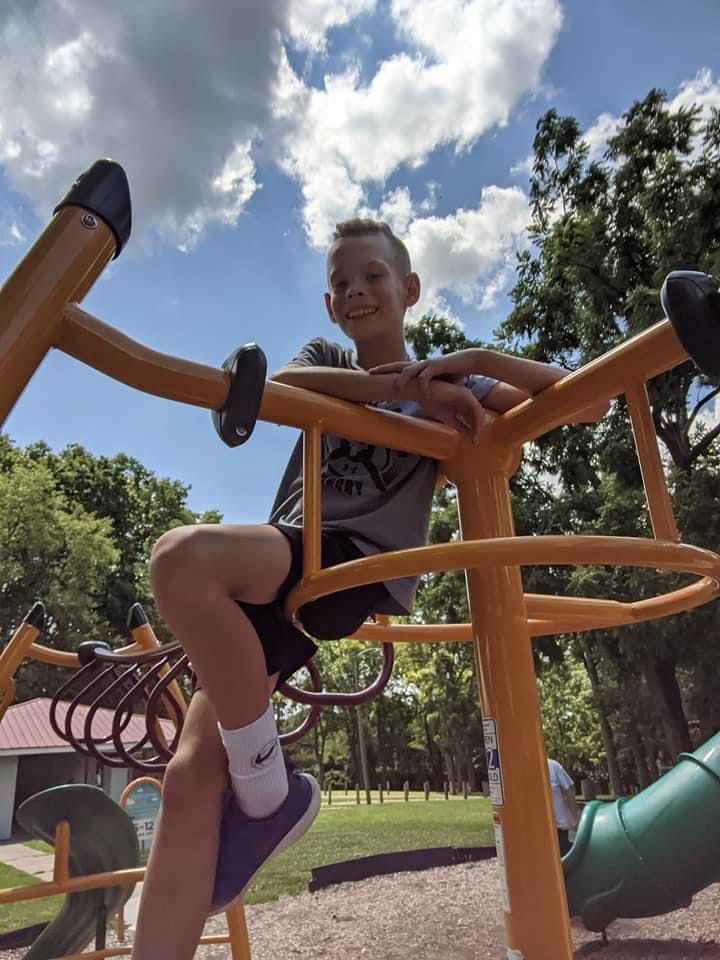 Fun under $5
• Explore Kid City
With three-dimensional climbing sculptures and a musical garden, kids get to experience a play zone that is educational and fun. This is a unique play place that won't break the bank. Day passes for kids are only $5.

• Summer Break Series at Artcraft Theatre
Every Tuesday at 10 a.m., The Historic Artcraft Theatre is showing a family friendly film. Tickets are only $5 and include a small popcorn and drink. Check out the website to buy tickets.

• Paint your own pottery
Walk into uPaint Pottery Studio and paint your own piece of pottery. Pieces start at $5 with more expensive options available, so you can choose what best fits your price range. Paint and brushes are provided, and associates will help assist you with any questions.

• Flower picking at Dollie's Farm or P&D Flower Farm
Stroll the beautiful fields at both of these farms and pick your own bouquets! Known for their lavender, you can pick an ounce at Dollie's Farm for only $2. P&D Flower Farm has many bouquets to choose from, but a Sweet and Simple is only $5. Rates for the rest of bouquets can be found on the respective websites.
• Try the ice cream trail

Eat your way through the sweetest trail in Festival Country, Festie's Frozen Favorites. It takes you to 11 different ice cream shops, so prepare your sweet tooth! Check for kid deals too - most shops have discounted scoops for young ones.

Learn about all the places to play in Festival Country here.