If you're a train enthusiast, plan a trip to Festival Country Indiana for train rides, to see an elaborate model train layout, and to learn about the area's train history at a train-themed museum.
First of all, take a 20-minute train ride with the Indiana Live Steamers from noon to 4 p.m. on the third Saturday of each month from May to October (except August and September, when the rides are on other days). The scenic train rides, which cost $3 (cash only) per person, cover nine scale miles (6,000 feet). Come to McClain Cabin at Johnson County Park in Edinburgh to take part in this activity.
Also at Johnson County Park, the Columbus Area Railroad Club Open House takes place noon to 4 p.m. on third Saturday of each month (except September, when the open house is on another day). Check out their model trains and layouts at their building behind the Johnson County Park office.

Check the website for directions.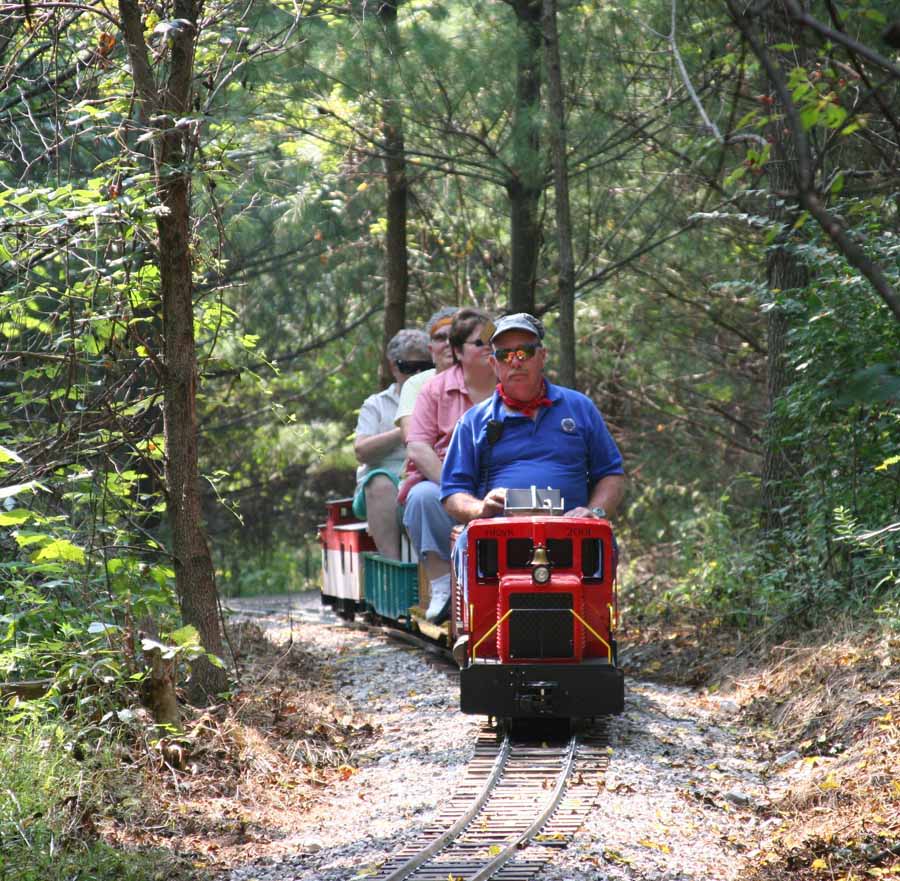 Finally, no trip to Festival Country Indiana would be complete without stopping off at Hoosier Cupboard Candy, Snacks and Ice Cream, located in an old train depot along railroad tracks in Franklin. Enjoy great ice cream and other snacks and watch trains pass by.
In Hoosier Cupboard's freight room is The Franklin Railroad Depot, a small museum containing items from multiple railroads. This free museum is open 11:30 a.m. to 5:30 p.m. Saturdays and 12:30 to 4:40 p.m. Sundays, or by appointment.

To be "all aboard" for a weekend trip, book a stay at Ashley-Drake Historic Inn in Franklin, where you can book the train-themed Depot Room.