One of the best parts of summer is when the restaurants start opening up their patios for dining again.
Festival Country Indiana, located just south of Indy, is fortunate enough to have plenty of places that combine tasty food with the ambiance of outdoor seating.
In Greenwood, some of our favorites include Vino Villa (pictured), which is known for its small plates and extensive wine selection. As a bonus, the restaurant also has live music on the patio on select days.
Other Greenwood favorites with outdoor dining include Ale Emporium, Café Euclid, Fresh Pots Coffee Bar, Hoosier Brewing Company, Main Street Grille, Revery Restaurant & BaRev, Jockamo Upper Crust Pizza, La Rosa Mexican Restaurant, Luca Pizza di Roma, LaTrattoria Italian Restaurant, Tried & True Alehouse, Oaken Barrel Brewing Company, Sassafras Tea Room and SmockTown Brewery.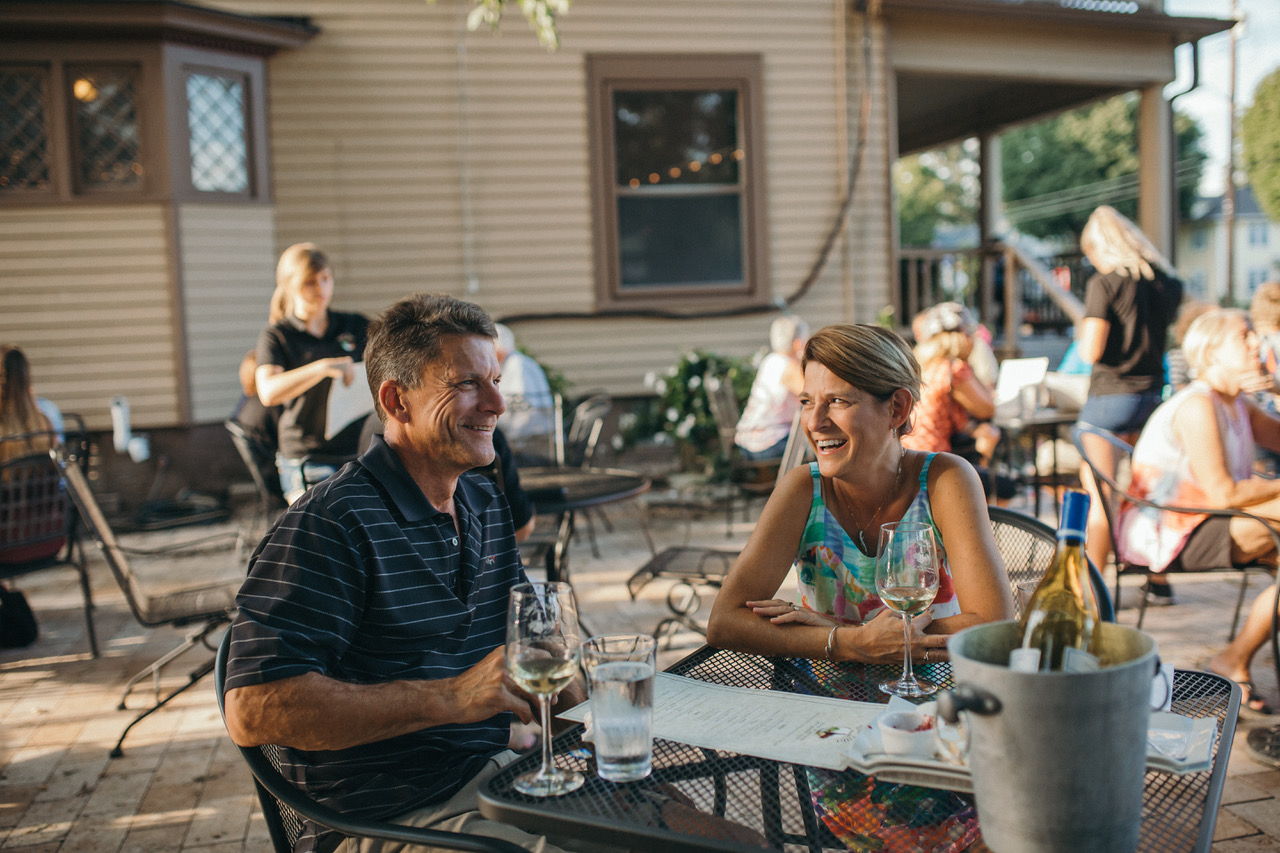 In Franklin, you can walk around the downtown area and find numerous al fresco dining options, including The Willard, which is home to the pork tenderloin sandwich that has won plenty of awards.
Two unique spots are Blue Cactus Tacos & Tequila Bar and Shale Creek Brewing, where you can dine under a retractable roof.
Other downtown spots with outdoor seating include Roux-Ga-Roux's, BoJak's Bar & Grille, Court Street Café, 1823 Bakehouse, Benjamin's Coffeehouse, Dale's 2 Franklin, The Grill Bar, La Cocina, Old Towne Beer Hall & Brewing Company, Richard's Brick Oven Pizza, RFD Franklin and The Local Grind. It's also worth venturing outside of the downtown to visit these Franklin favorites: El Pueblo Mexican Restaurant (pictured, with a musician playing) and Big Woods Franklin. Garment Factory Events is another great spot, and they are open Tuesday and Thursday nights.
In Whiteland, you'll find outdoor dining at Nailers Brewing Company, which is nestled right off U.S. 31. Not only do they offer signature brews and dishes, there is also live music on select evenings.