EVENT DETAILS
The Historic Artcraft Theatre, 57 N. Main St.
Franklin, Indiana 46131
EVENT DESCRIPTION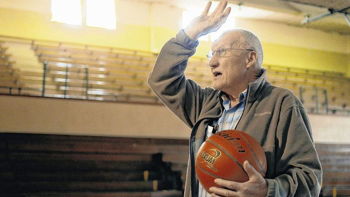 The Historic Artcraft Theatre in downtown Franklin is an official venue for the Heartland Film Festival, and the Artcraft's lineup of films is:
5 p.m. Oct. 15: "The Keeper," which tells the incredible true story of a German soldier and prisoner of war who becomes a soccer icon.
7:30 p.m. Oct. 15: "Apollo 11," which was crafted from 65mm footage of NASA's most celebrated mission.
5:30 p.m. Oct. 16: "Going Attractions: The Definitive Story of Movie Palace," which celebrates the splendor of the great U.S. cinemas.
7:30 p.m. Oct. 16: "Indiana Jones and the Last Crusade."
5:15 p.m. Oct. 17: "When We Last Spoke," a story of two little girls abandoned by their mother in 1966 Texas. This films starts Melissa Gilbert, Corbin Bernsen and Cloris Leachman.
7:30 p.m. Oct. 17: "Jump Shot," which uncovers the inspiring true story of the man who developed the modern day jump shot in basketball.
The cost is $7 per ticket.