Sarah Fisher O'Gara enjoyed a long racing career, including nine appearances in the Indy 500.
Although she's retired from racing now, racing remains in her blood. That's why she is offering people a chance to experience the thrill of racing at Whiteland Raceway Park, a go-kart track.
She acquired Whiteland Raceway Park, which is the oldest kart track in the country (having been built in 1958) in 2018.
In addition to a lineup of races from spring to fall, Whiteland Raceway Park is also offering kart rentals starting Sept. 10. But these aren't your everyday karts. They're CRG brand karts from Italy, which are known for their handling and which can buzz around the track at 45 mph.
What also sets Whiteland Raceway Park apart is that the half-mile track is significantly longer than you'll find most places, and features a high bank.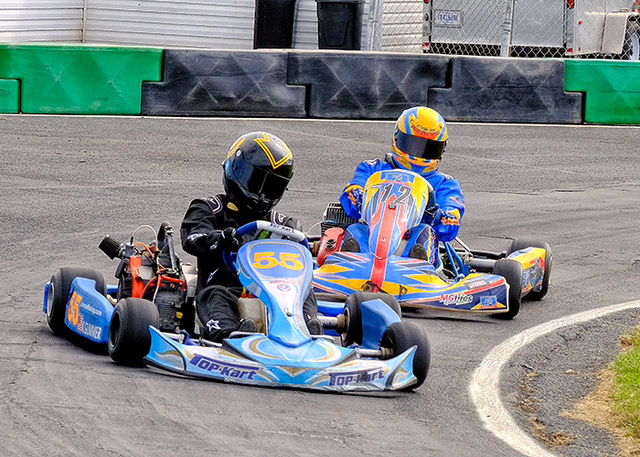 Whiteland Raceway Park is also available for corporate events, since racing is a much more fun team building experience than sitting in a conference room. The facility also offers garages for racing teams, a pro shop that sells karts and parts, and a concession stand. The public is invited not only to rent and drive karts, but also to come and watch the races on race days. Click here to learn more about Whiteland Raceway Park. Note that rental karts are available for ages 14 and older, and helmets are required at this facility because it's a true racing track.
The other option for kart fun in Whiteland is Rascal's Fun Zone, an amusement center with karts, an arcade, miniature golf and more. Drivers must be 56 inches or taller, and passengers must be at least 36 inches. Helmets are not required on this 1,000-foot track, and there are single seat karts as well as two seat karts. There is also an indoor track for rookies, and they only need to be 44 inches tall to drive.
If you go: Whiteland Raceway Park, 654 Front St., Whiteland, 317-800-1648