If you love sushi, you've probably thought about how cool it would be to make your own. I know I tried making sushi with help from cookbooks and videos, but had very little success. That was until I took the beginner sushi making class at Yokohama Japanese Cuisine and Sushi in Festival Country Indiana, just south of Indianapolis.
The classes at this restaurant, located in the community of Greenwood, are perfect for sushi lovers, as well as people who want to try sushi for the first time or who enjoy cooking classes or fun culinary adventures.

The classes, which are at noon on Sundays and which must be reserved in advance by calling Call 317-859-1888, cost $40. I not only learned a skill, I got to eat the three sushi rolls I made.
Chef Debbie, a Master Sushi Chef, helped me and another student learn the little secrets of successful sushi making, like spreading the rice to all four corners of the nori and wetting the knife when cutting the rolls (you'll have to take the class to learn the other tricks of the trade).
Chef Debbie helped us step by step as we made a California roll, then watched to see if we retained our knowledge as we made a Philadelphia roll. Then we were on our own to make the third roll, a shrimp tempura roll.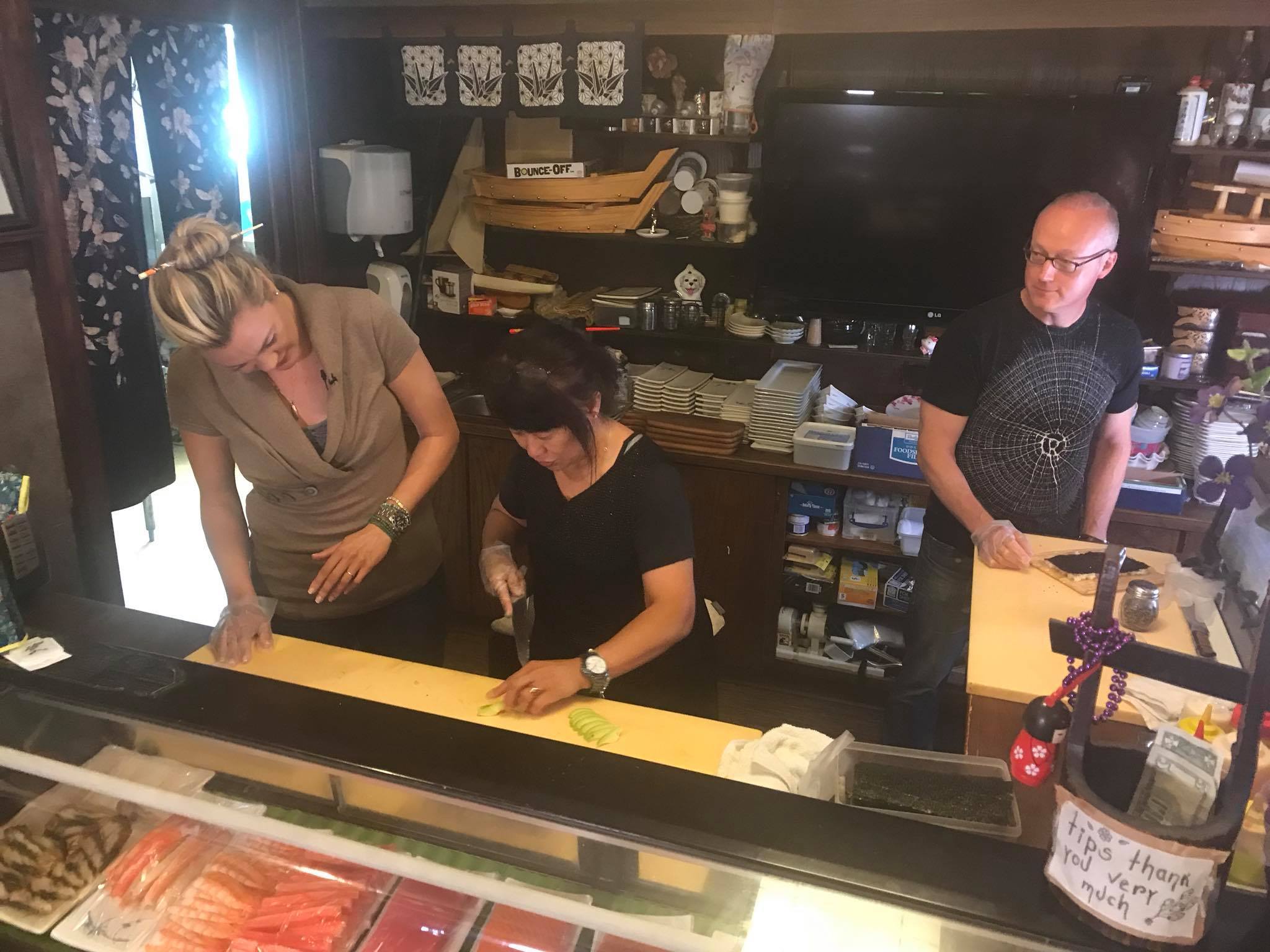 The rolls were delicious, which Chef Debbie says is because she uses the freshest fish, obtained from Chicago and transported to Greenwood, and because she makes her sauces herself.
She also made us a special treat which she dreamed up one day: the sushi sundae. It looks like an ice cream sundae, but is a fish-filled mound of tastiness with three sauces atop it. Although it's not on the menu, she'll make it for those who have heard about it.
Our time at Yokohama was capped by receiving a certificate of achievement for becoming a beginner sushi chef. While most people just take the class for fun, Chef Debbie does offer more advanced classes for those who are interested.
Visit here for more information.
To enjoy a weekend getaway that involves sushi, click here for accommodations.