EVENT DETAILS
Franklin College, 101 Branigin Blvd.
Franklin, Indiana 46131
EVENT DESCRIPTION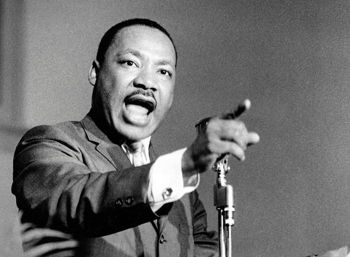 Franklin College invites the public to participate in its Martin Luther King Jr. Day of Celebration. Franklin College will host the second lecture in its 2021-2022 Convocation Lecture Series at 4 p.m. in Richardson Chapel. The lecture, titled "Modern-Day Applications to the Mission and Legacy of the Rev. Dr. Martin Luther King Jr.," will be presented by Shaun Harper, Ph.D., and is part of the college's Dr. Martin Luther King Jr. Day of Celebration.
Harper teaches at the University of Southern California in the Marshall School of Business and advises CEOs and leaders on diversity, equity and inclusion strategy. He has worked with more than 400 businesses, firms and educational institutions during his career, has published 12 books and more than 100 academic publications. His research has been cited in over 16,000 published studies. The New York Times, The Wall Street Journal, The Washington Post and hundreds of other news outlets have quoted Harper and featured his research. He has interviewed on CNN, ESPN, NBC News and NPR.
This lecture is open to the public.