Pickleball is a growing phenomenon in the United States, and here in Festival Country, there are plenty of places to play. Whether you want an indoor or outdoor court, we've got you covered.
Combining elements of tennis, badminton and ping-pong, this sport is perfect for competitive tournaments or just a relaxing game with friends. While pickleball was created in 1965, the sport really grew during the last few years as a fun outdoor activity. It was named one of the country's fastest growing sports.
Drop Shot Pickleball - Franklin
This indoor pickleball facility features three courts that will be used for tournaments, lessons and free play. Courts can be reserved online or on their app.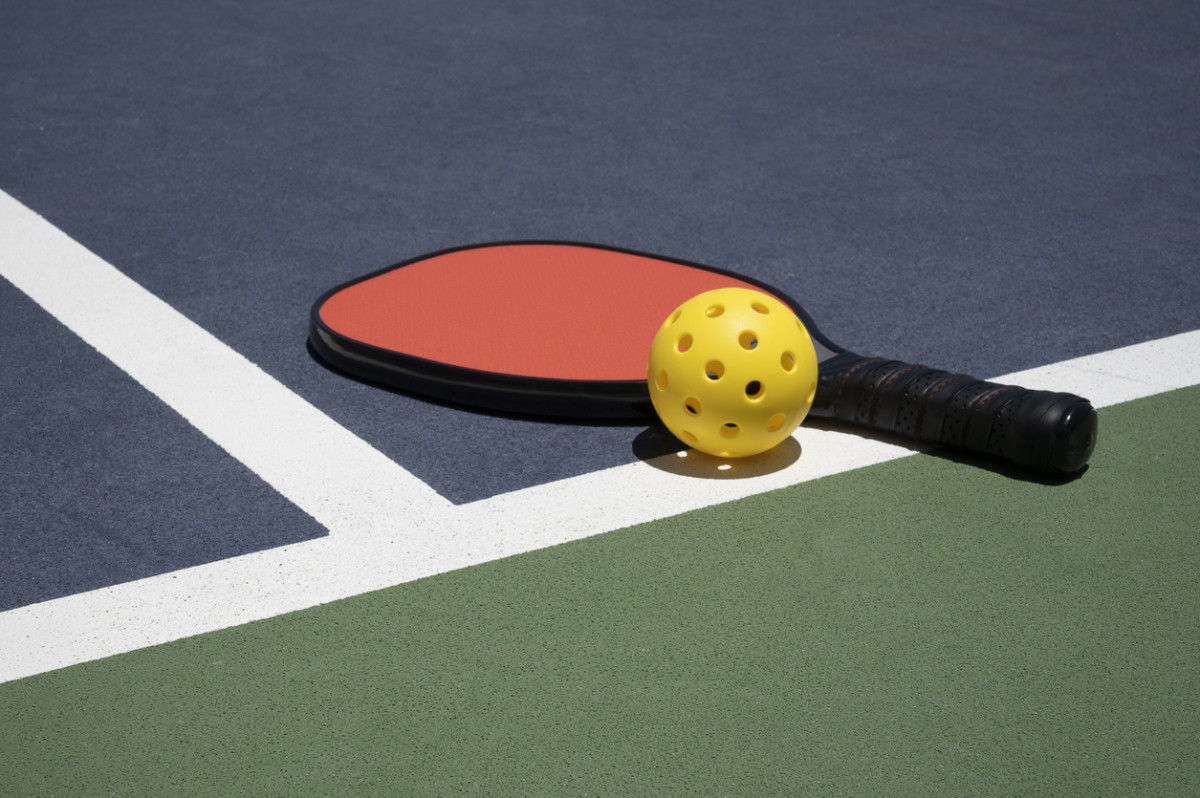 Community Park – Franklin
Many pickleball courts are tennis courts that also have lines for pickleball play so they are multipurpose. There are two courts available at Community Park in Franklin. This park is also home to a basketball court, playground, picnic tables and more.

Youngs Creek Park – Franklin

This specialty park has many unique amenities like an amphitheater, event lawn, splash pad and more. There are eight pickleball courts that encourage outdoor play and tournaments. This park is the place to go if you're looking to play with a larger group.

The Cultural Arts and Recreation Center often hosts pickleball on a rotating schedule. Check their website for times and information.
Greenwood Fieldhouse – Greenwood

This state-of-the-art fieldhouse offers a range of sports for any age to play. There are four pickleball courts along with a volleyball court and basketball courts. The fieldhouse also has a practice court lined for pickleball. If you and the team are looking to play indoors, this is the place to visit. Their courts are open on Tuesdays and Thursdays from 8 a.m. to noon and Fridays from 5 to 9 p.m. Check online or call to confirm.
Click here for more information on memberships, which can be purchased at the Greenwood Fieldhouse.
Craig Park – Greenwood

Home to many pickleball tournaments because of how many courts it has, this park gives people the chance to come and compete or just play for fun. Craig Park has seven pickleball courts and five tennis courts that can be lined for pickleball play. If you're interested in reserving a court, reservations must be made in person at the Greenwood Community Center.
Kephart Park - Bargersville
Nestled in the heart of Bargersville, you'll find eight pickleball courts as well as green space, picnic shelters, a splash pad and a playground. Kephart Park is a great place for every level of play and can host both casual practice and tournaments.
If you're interested in participating in a tournament, keep an eye on our event page.