Revery owner and chef Mark Henrichs honed his craft in Michelin-starred restaurants and innovative eateries in New Orleans, Sonoma, Chicago, New York and Indy before creating the immensely popular Revery in 2014 in downtown Greenwood.
Then 2020 came and created havoc for the restaurant industry, but it prompted Henrichs to get the food truck he always wanted, and to add an open-air tent outside his brick-and-mortar restaurant. It's allowed him to keep on trucking, and we're all better off because of it.
Q: Where did the interest in becoming a chef start?
A: My grandparents, on my mom and dad's side, had big gardens and I'd watch them harvest and cook. Sunday dinner was always a massive meal.
Q: What's your favorite meal at Revery?
A: The Rev Burger, as simple as it is. That's my pride and joy. I also like the pickled beets. The short rib has never gone off the menu (the restaurant's fans won't let him).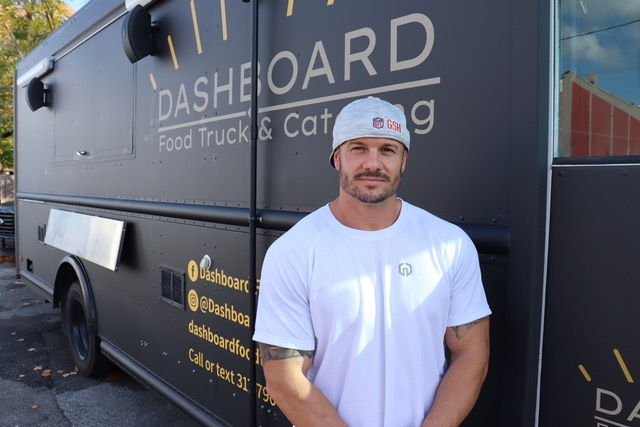 Q: Can you describe Revery's food concept?
A: Progressive American is a pretty fair term. We try to keep things as local as possible.
Q: You innovated and now have the very successful Dashboard Food Truck. What's it like to have a food truck?
A: It's pretty badass. It's actually more fun to cook in there. We can cook literally anything in there. It's an old UPS truck with a replica of the restaurant kitchen inside. We go to neighborhoods, businesses…50 people or more and we'll go.
Q: What's the next big plan?
A: My next goal in life is to have two restaurants. (His concepts include a bread bar or a burger bar, with the latter including a salmon tartare burger, a tuna burger, a bison burger and more).
Q: When you're not eating your own delicious food, what would we find on your plate?
A: Luca's pizza is my jam. Thai Spice is probably my go-to.
Q: You've served presidents and sports legends. Who would you like to see walk through Revery's doors for one epic dinner party?
A: My grandparents for Sunday dinner. It would be a round table and there would be a lot of drinks and so many laughs.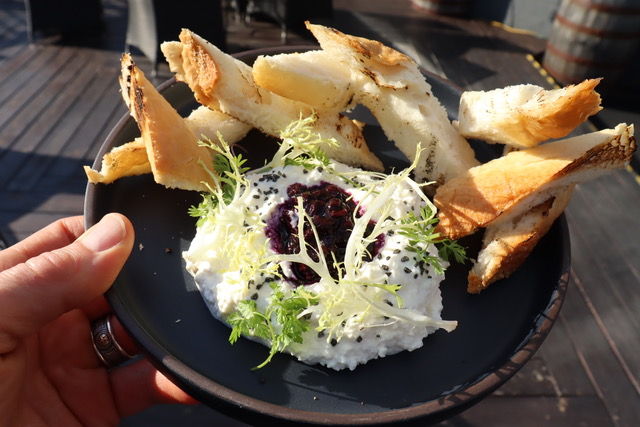 Revery's House-Made Ricotta
1 gallon of half and half + ¼ cup to mix back into final product for constancy
1 teaspoon of salt
1/4 cup of white vinegar
Line a large sieve with a layer of cheesecloth and place it over a large bowl.
Slowly bring half and half, along with salt, to 170 degrees in a heavy-bottom pot over moderate heat, stirring occasionally to prevent scorching. Add vinegar. Then reduce heat to low while slowly stirring until the mixture curdles (curd separates from whey) This typically takes about 1 minute.
Once curdled, pour the mixture into the cheese cloth lined sieve and let it drain 1/2 hour. After discarding the liquid, chill the ricotta. *You will need to add and stir in a splash or two of cold half and half or heavy cream after the ricotta has cooled. Place cooled Ricotta in a mixing bowl and stir slowly adding half n half to get the desired consistency.
It will keep in the refrigerator for approximately 2 days. Freshly picked thyme leaves, a drizzle of honey, Fleur de Sel, a zesting of lemon, a favorite jam or jelly, and some grilled bread will be the dish.