EVENT DETAILS
Southside Art League, 299 E. Broadway St.
Greenwood, Indiana 46143
EVENT DESCRIPTION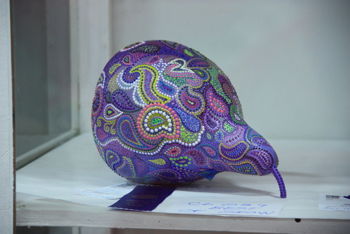 Southside Art League will be exhibiting decorated gourds from members of the Indiana Gourd Society. Artists use techniques like drawing, painting, etching, wood burning, carving, and embellishing to make creations like birdhouses, bowls, vases, tiny fairy houses, spinning tops and more.
There is no charge to enter the gallery. Click on the website link for more information or to see their online store. The gallery is open 11 a.m. to 3 p.m. Wednesday through Saturday each week.
Meet the artists at an open house from 6 to 8 p.m. July 8. Light refreshments will be served.