EVENT DETAILS
Farm Girl Mercantile, 436 E. Jefferson St.
Franklin, Indiana 46131
EVENT DESCRIPTION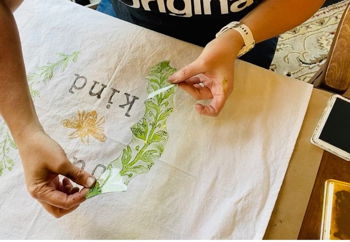 Learn the techniques of using stamps and ink to stamp dish towels. Each participant will be stamping two large holiday-themed dish towels. It will be a fun night of crafting plus 10 percent off shopping throughout Farm Girl Mercantile, door prizes and snacks.
Cost is $38 per person, prepaid (space is limited to 10 people).
Message Aimee at Mama Bear Blue on Facebook or email: info@mamabearblue.com.