The wonders of Johnson County are tucked away, waiting to be explored, in a building along Main Street in Franklin. The Johnson County Museum of History, which was founded by the Daughters of the American Revolution, not only prides itself on educating visitors on how this county came to be, but also does it's best to bring its community closer together.
This story begins in the Paleozoic Era, when Indiana was closer to the equator. Fossil proof of this time can be found at the museum along with evidence of the beginning of mankind in the Johnson County region. How they lived and ways they survived are told through the artifacts that are on display at the museum, and you can even walk through a replica home to see for yourself.
Can you image living in a day and age where electricity and shopping supercenters weren't around yet? The museum lets you experience this and so much more. They even have exhibits that change throughout the year so that every time you come back you will have a different and new experience.
The newest exhibit featured at the museum is Strengthening Community One Scoop at a Time. This exhibit, which runs from June to October, focuses on a few of the local Johnson County ice cream businesses as an example of how local businesses help build a community.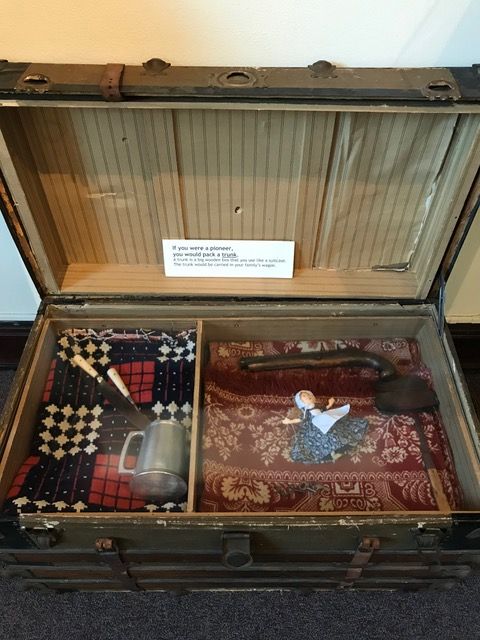 The museum also hosts great events, like the June 29 presentation about the shark attacks that inspired the book that led to the movie Jaws. Following the presentation, the group will watch Jaws at the nearby Artcraft Threatre.
This free museum allows for an interactive experience on how the county has changed from the beginning of time to now. Make sure to make this one of your priority stops when you come to visit Festival Country Indiana, just south of Indy!
For more information on exhibits, click here.
Blog by Bridget Wimmer. Photography by Alexis Whiteman