Part of what makes Festival Country Indiana so festive is the live music scene. Below are ten (or more; we lost count!) of the best concert series and places for music in Festival Country.

Greenwood Summer Concert Series
At 7 p.m. nearly every Saturday between June and September, people gather with lawn chairs and blankets to enjoy a variety of live music.
Craig Park, 100 Surina Way, Greenwood
Ray Skillman Concert Series
Come to Greenwood Park Mall in the lifestyle center by the outdoor fountain for a free concert at 6:30 p.m. every Thursday night in June and July. Mallow Run Winery and Payless Liquors will be on site.
Greenwood Park Mall, 1251 N. U.S. 31, Greenwood
Mallow Run Winery

Mallow Run hosts the Picnic Concert Series most Saturdays and Sundays from June to September with great music, food, and wine. Check the website for times and bands.
6964 W. Whiteland Road, Bargersville
317-422-1556
Bargersville
Downtown Bargersville hosts a Summer Concert Series at 7 p.m. one Friday a month in the summer nights with various genres of music, food, and drinks.
Town Hall, 24 N. Main St., Bargersville
317-422-3126
Vino Villa
Come try some great wine and small plates, and be sure to sit on the patio to hear live music on various summer nights.
200 N. Madison Ave., Greenwood
317-882-9463
Richard's Brick Oven Pizza
Come to Richard's Brick Oven Pizza at 6 p.m. every Tuesday for live music and great pizza.
229 S. Main St., Franklin
317-738-3300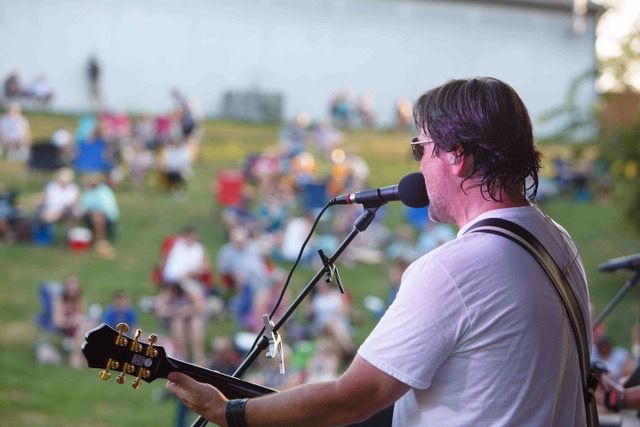 Fireside Brewhouse
This brewhouse hosts live music at 6:30 p.m. Thursdays, and at 9 p.m. Friday and Saturday nights featuring the area's best live entertainment.
997 E. County Line Road, Greenwood
317-859-9505
Apple Works
This fun place to visit in the fall hosts concerts on Saturdays and Sundays in September and October, generally from 11:30 a.m. to 5 p.m., and this is in addition to all the other attractions they have. Check their website for exact concert dates and be sure not to miss out.
8157 S. 250 West, Trafalgar
317-878-9317
Downtown Franklin
Throughout the year there are countless festivals that happen in the city of Franklin, all of which wouldn't be complete without some live music from local artists.
East Court Street, Franklin
317-346-1258
Edinburgh Pixy Theater
This historic building now serves as a unique historical venue for live music, comedy and other entertainment.
111 S. Walnut St., Edinburgh
317-287-9543
MashCraft Brewing's Rock 'N' Chow Music Thursdays
Come to their Greenwood tap room at 7 p.m. every Thursday for live local music.
MashCraft Brewing, 1140 N. State Road 135, Greenwood
The Willard
Come to The Willard to enjoy food, drinks and a musical performance that's always a fun time.
99 N. Main St., Franklin