As the autumn air becomes chillier and the clouds hang in the sky, unwinding at a cozy coffee shop sounds like just what we need. Here in Festival Country, you can find warm, historic venues with handcrafted pastries as well as quirky shops with local art. These are the places to enjoy on your next coffee break:
Like its name suggests, Main & Madison Market Café is nestled on the corner of Main Street and Madison Street in Franklin. Their historic building was once the first hospital in Johnson County. You can still feel the rich history inside, but now with modern décor and a cozy atmosphere. The shop offers handcrafted coffees and rustic pastries, along with a selection of gourmet sandwiches and salads.
One of the newest spots for coffee and drinks in Franklin, Local Grind is not your average coffee shop. If you answer a few simple questions, their baristas will create a customized beverage based on your preferences. Not only do they have a wide variety of coffee-based drinks, they also make milkshakes, smoothies, sodas, bubble teas and more. It's the experience of a 1950s soda shop with a modern twist.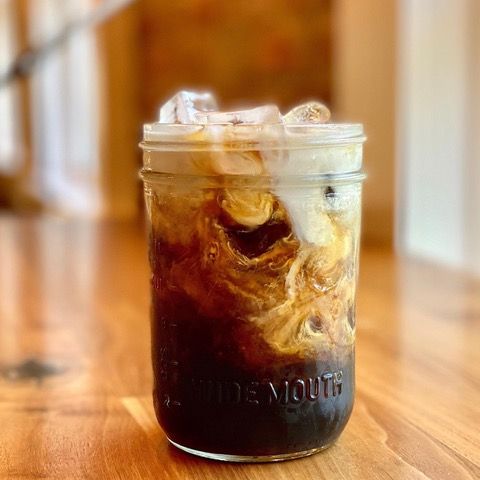 Coffeehouse Five is a cozy shop with two locations – Greenwood and Franklin. Not only is it home to coffee beans they roast themselves, as well as delicious, fair- and direct-trade coffee and drinks, they also serve the community through counseling services for those in need. If you're feeling a little hungry, Coffeehouse Five also offers gourmet grilled cheese and a selection of breakfast sandwiches and pastries, which they bake on site.

Two other great Franklin spots are Benjamin's Scoops & Treasures and 1823 Bakehouse. Benjamin's is a quintessential Franklin spot and recently added a walk-up window to make your next coffee pick-up even easier. If you're gluten-free, 1823 Bakehouse is the place for you. All their baked goods are gluten-free, and they serve handcrafted coffee and drinks as well. You'll also find the perfect courthouse views out the front windows of both shops.
Strange Brew is unique for their bold flavors, eclectic vibe and specialty coffee blends, like Rage Against the Bean and German Chocolate Cake, to name a few. The walls are filled with funky local art, making it the perfect place to gain some inspiration as you work. They are proudly the oldest coffee shop in Greenwood and their coffee beans are locally roasted.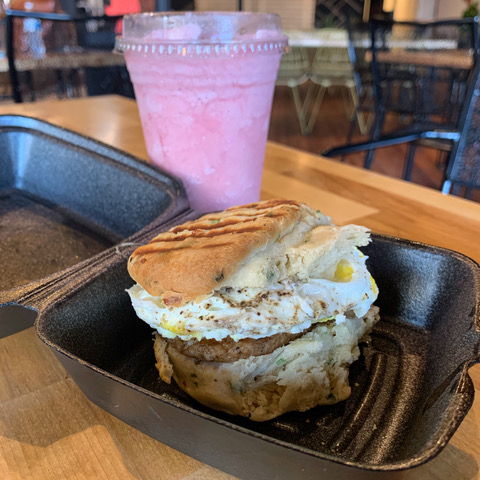 While Brickhouse Coffee Co. no longer has a physical coffee shop of their own, you can find their freshly roasted coffee at Root2Rise Coffee Bar & Juicery in Greenwood. This shop serves fresh juices, smoothies and coffee made with locally sourced ingredients. You can also find snacks like protein balls, soups, chia crackers and more.

Inside the historic Edinburgh Pixy Theatre, you'll find Geri Girl Bakery. Stop in for a hot cup of coffee as well as baked goods, meat pies and other items made in-house.
Great coffee shops are just one more reason why Festival Country Indiana is the place to visit just south of Indy. Cozy up at one of the shops on this list, or discover more of our favorite Festival Country finds with these Top 10 lists.