After a life-changing injury, Carrie Davies turned her lifelong love of baking into a new business. Her menu pulls from heirloom recipes, childhood memories and plenty of creativity.
Q: Tell me about your background. What led you to become a baker?
A: I was a financial controller for many years, but I've always been interested in baking. The name is actually "Geri's Girl" which is after my mother. She passed 12 years ago. This was always something that we wanted to do but we never lived close enough, so I really wanted to pay homage to her and the women who came before me who taught me how to bake. I've done it from a really young age.
I had a head injury and it was a TBI [Traumatic Brain Injury]. It took me about a year to recover and I was aware that I wouldn't be able to go back to computers all day. Once I was okay to go back to work, my husband and I asked what I wanted to do. We started doing the farmers market and I wasn't thinking that I would be opening a brick and mortar so soon, but the owner of the Pixy was one of my loyal customers and he felt like this would be a great place. Our grand opening was October 17. People ask me why I opened in COVID. Why not? People need to eat, and I find ways to get them food safely.
Q: What is it like being a female business owner?
A: In this community, it's neat because there's a group of us. I feel like I joined a group of women who are having the same challenges and same successes. Since I worked in business, I never thought I couldn't do it.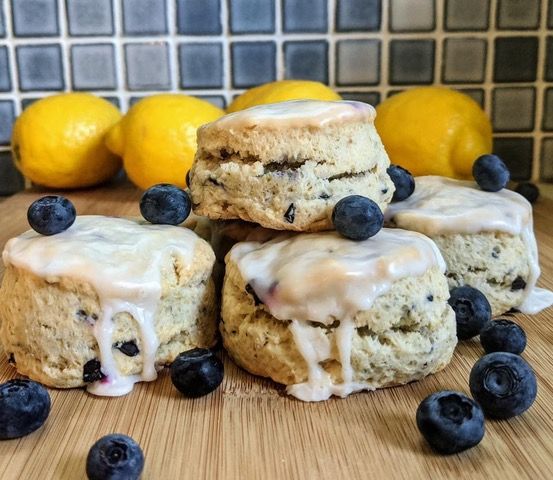 Q: What's the best part of this business for you?
A: Being my own boss and deciding what I want to make every week and how I want to do it. Food brings people together and I get to make these wonderful items that make people happy.
Q: What's your favorite item on the menu?
A: Probably the scones because that goes back to when I was young. My mother had British influence and made scones. My favorite is the blueberry with lemon glaze, but I'm very diverse and I like a challenge, so I'll sneak surprises in. We also do savory and have lunch every day. I do sausage rolls, chicken salad with a homemade bun, ham and cheese braid and a soup every week.
Q: What does the future of Geri Girl Bakery look like?
A: We'll be starting events. We're doing Bakes and Brews with Hog Molly brewery in Columbus to make baked goods out of craft beers. We'll be doing tastings of eight of their beers paired with our baked goods and that will be here on April 29.
In the long term, I want to be the community bakery. As a child, there was a bakery a block or two from my house and I would be sent with my money and my mom's list and I would get the baked goods for the week. He [the owner] would always give me a cookie. It was called the Snowflake and I want to be that bakery. I want this to be the place where people can come and relax.
---------
Geri Girl Bakery is located inside the historic Edinburgh Pixy Theatre at 111 S. Walnut St. in downtown Edinburgh.