All around Festival Country Indiana, businesses are innovating and creating new ways to share their products from afar. Some businesses are even bringing their products and services to your homes with DIY kits ranging from cooking decorating to pottery. To help you find your new favorite craft project and bring the festivities to your home, we rounded up a list of all the take-home kits available just south of Indy. Plus, with Mother's Day right around the corner, these could make fun, memorable gifts.
First, The Flower Market in Greenwood is offering flower grow kits and daisy bouquet kits for $10 each. These kits are perfect for kids to complete as a Mother's Day gift, or just as a spring project. Kits are available for curbside pickup and offer a variety of flower colors and types.

Yellow Umbrella Designs is selling string art kits. These pieces (as shown) come with a template of your chosen design, a board, nails, string and detailed instructions so you can complete the project at home. They offer a range of pre-made designs or can make custom pieces based on your preference. Create one to display at home or give it as a gift for your loved one or favorite essential worker.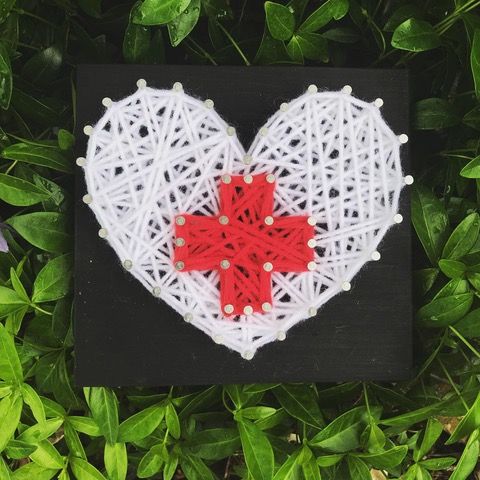 Try a unique craft with uPaint Pottery Studio's pottery to-go kits, perfect for the whole family. You choose the item you would like to paint and your preferred colors, and uPaint will create a custom take-home kit for you to complete on your own. When you're finished, take it back to the shop and they will bake it for you.
Known for their interactive painting classes, Teal Canary in Greenwood is bringing the art to you with their take-home sign art kits. They come with all the materials needed to complete the project and are available as canvas painting kits or wood decoupage kits. Each is sold for only $10.
Board & Brush Creative Studio is offering painted wood sign kits. These come complete with your chosen stencil, pre-stained wood board, foam brushes, paint cups, sandpaper, cloth, a color mixing guide and instructions. All you need is any kind of leftover paint. Additionally, Board & Brush has themed Mother's Day boxes. These are pre-filled with either fresh-cut flowers, fun cleaning essentials, or potted herbs and gardening gloves. Each box also includes a gift card to participate in a future Board & Brush class as soon as they reopen.
Speaking of plants, Whispering WillowTree is selling take and make succulent kits that include three different types of succulents, soil, white planter pots and detailed instructions. These are another perfect Mother's Day gift and are available through zero-contact porch pick-up. If you'd rather not plant them yourself, they are also available pre-assembled.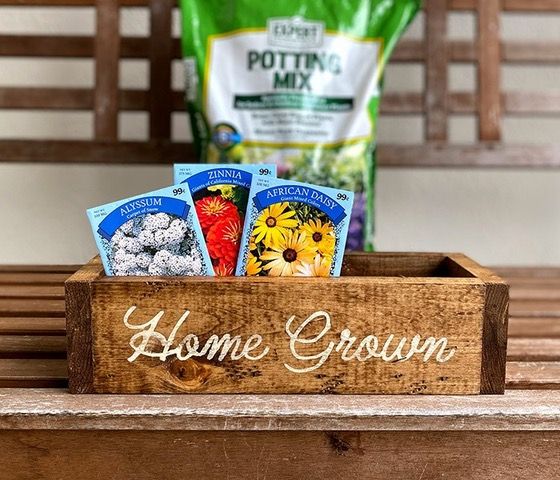 While we're all home, You are the Artist is bringing their signature painting classes to you with their painting kits. These kits include the canvas, paints and brushes, as well as a video tutorial so you can follow step-by-step instructions. They are available through curbside pick-up or delivery. Also, they currently offer Mother's Day kits that include flowers, soil, a pot and all the necessary painting materials.
If you'd rather bring a sweet treat home instead, A Piece of Cake is offering DIY cookie and cake pop kits for you to decorate however you would like. Each comes with either six cake pops or six cookies and all the icing and decorations needed.

No matter what you choose, there is something for everyone to enjoy with these take-home crafts. Each kit is perfect for brightening up days at home or giving to a loved one. Share your at-home creations with us by tagging @festcountryin or #festcountryin in your social media posts.