Hello! If we have not met before, my name is Blythe Potter and I am an esthetician, massage therapist, yoga teacher, and co-owner of Bargersville Wellness. I love to write but I have been on a bit of a hiatus. I am hoping to tell you that this gap has ended with this post, but I make no promises!
Over the last year, my business partner, Ashley Auld, and I opened our salon, spa, and yoga [wellness] studio in the heart of downtown Bargersville, my husband and I moved to Bargersville, I finished grad school (another reason to stop writing), and we are now expecting Potter baby number three (the other two babies are 13 and 16)! It has been a little hectic, but in all of the best ways possible. We feel grateful for the support we have received from the town of Bargersville, surrounding cities, and each and every one of you who has taken the time to read this and check us out. We would not be able to do what we love without you!
Recently, I had the pleasure of speaking to Kenneth Kosky, director of tourism with Festival Country Indiana. We are officially a tourism partner, but we are hoping to start a new trend in tourism just south of Indy that has already started to sweep the globe: wellness tourism!
Bargersville, Indiana may seem like an odd place to consider a hub of wellness tourism, but hear me out! At Bargersville Wellness, we have yoga classes six days a week as well as frequent guest teachers on Saturdays teaching everything from mindfulness, meditation, Ayurveda, and more! We also frequently offer combination classes of acupuncture, reiki, Thai massage, stone therapy, and so many modalities I cannot think of them all right now! Additionally, we offer massages, reiki, facials, hair, lash, nail services, and we have lodging close by. You can absolutely make a weekend of visiting Bargersville. If you're lucky enough to spend a week with us, you can also see our chiropractor, Dr. Hilary Knapp, on Tuesdays and Thursdays! We love wellness tourism so much that we highly recommend making any vacation a wellness tourism destination for you and your family. Why not make time for a yoga class and massage when you travel? Few things are worse than the aches and pains of traveling, so book yourself some self-care when you arrive at and return from your destination(s). You can thank me later!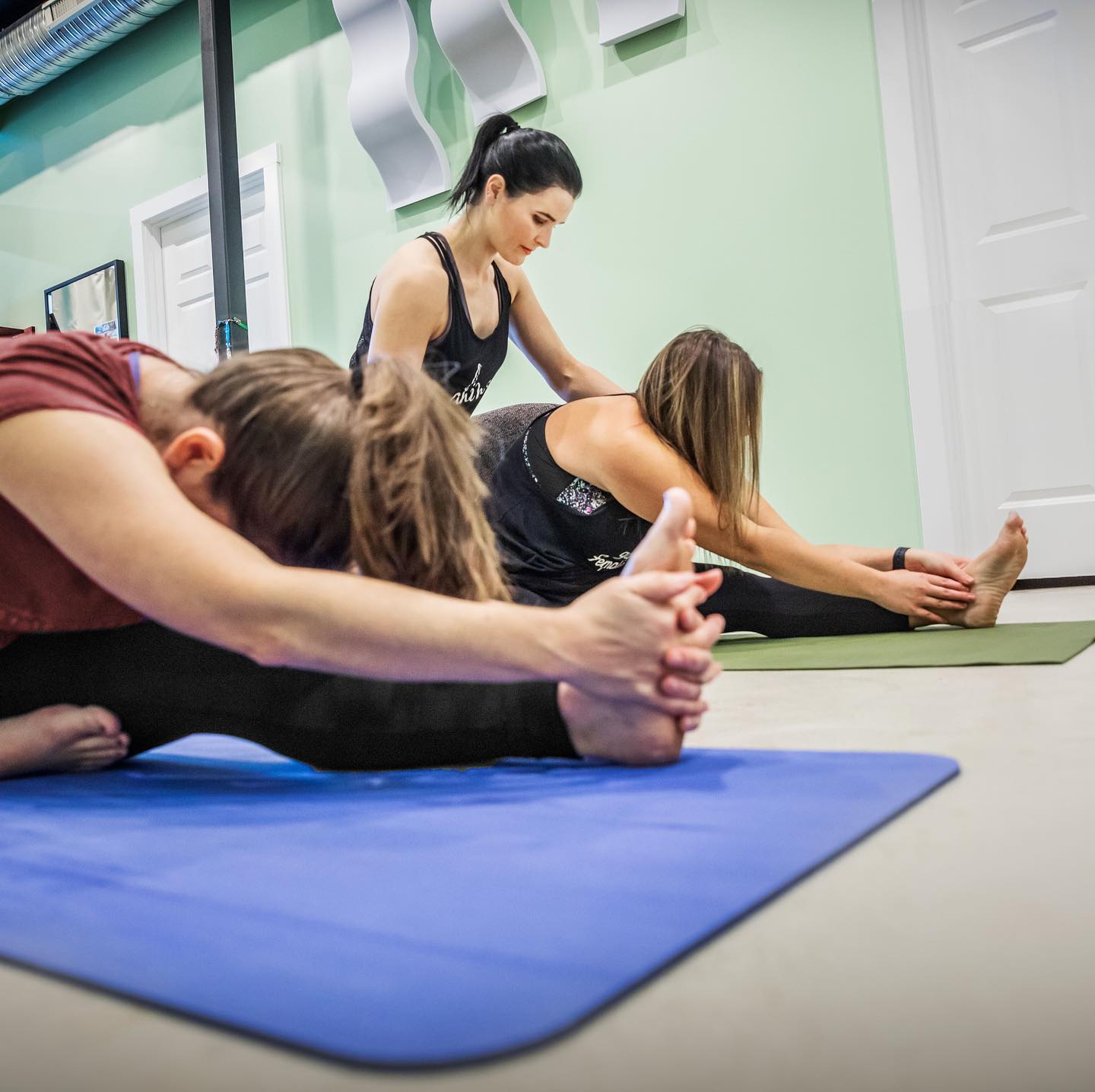 In case I haven't convinced you yet, there's more to Bargersville than Bargersville Wellness! We also have our neighbor, Taxman Brewing Company, which has been keeping really great, healthier [vegan] options on the menu. They're also pretty amazing at modifying entrees to make them cholesterol free/vegan. Most recently, they have their risotto and their amazing nachos (I get extra toppings but hold the cheese and meat).
If you need yet another incentive to visit, you can also consider your visit as a part of eco-tourism! Bargersville Wellness has partnered with Green Circle Salons, a recycling company that allows us to recycle 98% of all waste we produce during your services! This includes hair (made into oil booms and bedding for displaced wildlife), waxing strips and sticks (burned for energy), aluminum, glass, plastics, and more! We are also working on a plan for composting so stay tuned for that information. Follow us on Facebook and Instagram to keep up with our classes, news, and more!
Upcoming opportunities for you to plan weekend travel to Bargersville and visit us for a class and massage are 9 a.m. Feb. 8 for a slow flow with live lotus drum music by Kara Long and later that afternoon for a sound bath with Jaymi Anderson at 4:30 p.m. All classes and services can be booked by visiting our booking link (you'll reserve all classes and appointments with a credit card but won't be charged until after your class or service; be sure to add to your shopping cart and hit the book now button)! Feb. 16 at 4:30 p.m., we have a combination relax and restore yoga class with live music by Kara Long of Lotus Paradigm and bodywork. Feb. 29 at 9 a.m. we have Thai massage, yoga, and acupuncture which has very limited spaces but is well worth the trip! We hope to see you soon!