Every year, businesses and homes in Festival Country don their best decorations and create captivating holiday light displays for all to enjoy. Jump in the car and check out these lights. Most displays are on from approximately 6 to 10 p.m. All are free unless otherwise noted.
Franklin
• Canary Creek Estates lights
Cruise through this neighborhood for a festive collection of light displays.

1050 Canary Creek Dr. and 597 Mallory Pkwy.

• Oak Leaf neighborhood lights
This neighborhood is full of bright displays.

1075 Oak Leaf Road

• Graham Street lights
Enjoy their light display and the Christmas characters set up in the side lot.

1580 Graham St.
• Niagara Lane light show

Tune into 97.7 to hear music synched with this light show.

1250 Niagara Lane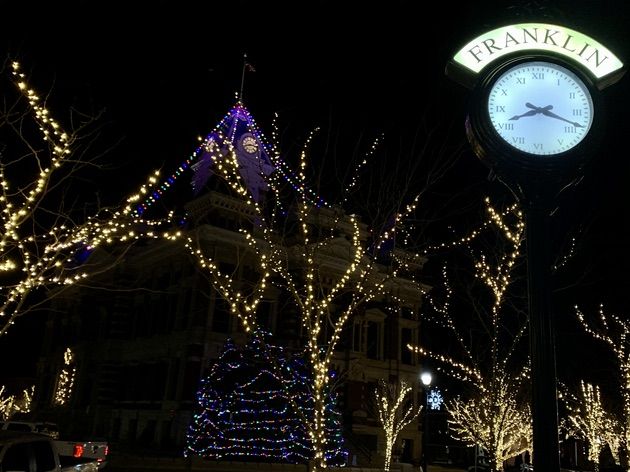 • Martin Place lights
These large historic homes are known for their festive decorations.

Martin Place (right off North Main Street)

• Henry Street lights
Off Jefferson Street next to Franklin College, this home is decked out in both the front and back yards.

28 Henry St.

There are 50,000 lights set up on this five-acre property. Admission is free, but they're collecting canned goods for the local food pantry. Donations can be left at the end of their front sidewalk.

6211 N. 500 East

• Otterbein Senior Life Nativity
See a life-sized lighted Nativity scene on the front lawn.

1070 W. Jefferson St.

• Heritage neighborhood lights
Visit many of the streets in the Heritage neighborhood for nice light displays.

998 Cedar Mill Dr.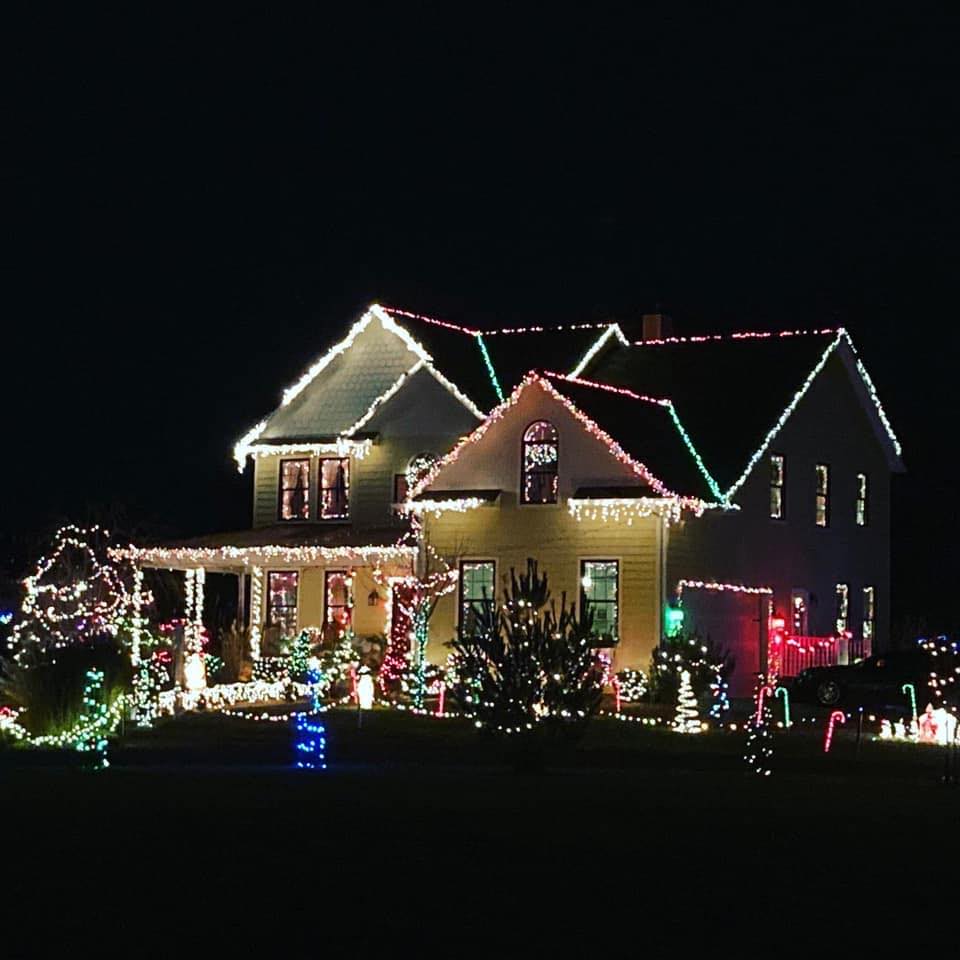 • Holiday Business Decorating Contest participants

This season, Franklin Parks & Recreation is hosting a Holiday Business Decorating Contest for downtown Franklin businesses. Drive along the blocks surrounding the courthouse to see festive displays.

Participating businesses include:

Farm Girl Mercantile
Norton Premiere Real Estate
A Trophy Business
Terri's Treasures
Sweat Shop
Edward Jones Investments
Generation Art & Frame
The Willard Bar & Restaurant
1823 Bakehouse
Keller Williams Hometown Realty
Brian Leslie Salon
Toodleydoo Toys
Ann's Restaurant
BYTAVI Boutique

Jefferson Street, Monroe Street, North Main Street
• Holiday Home Decorating Contest participants
These homes are decked out for the Holiday Home Decorating Contest by Franklin Parks & Recreation:


932 Virgo Dr.
892 Sagittarius Ave.
644 Walnut St.
26 Central Ave.
1140 Harvest Ridge Circle
671 Capricorn Dr.
1225 E. King St.
943 Redwood Dr. - Tune in to 94.5 to hear music synched to this light show.
925 Ram Dr.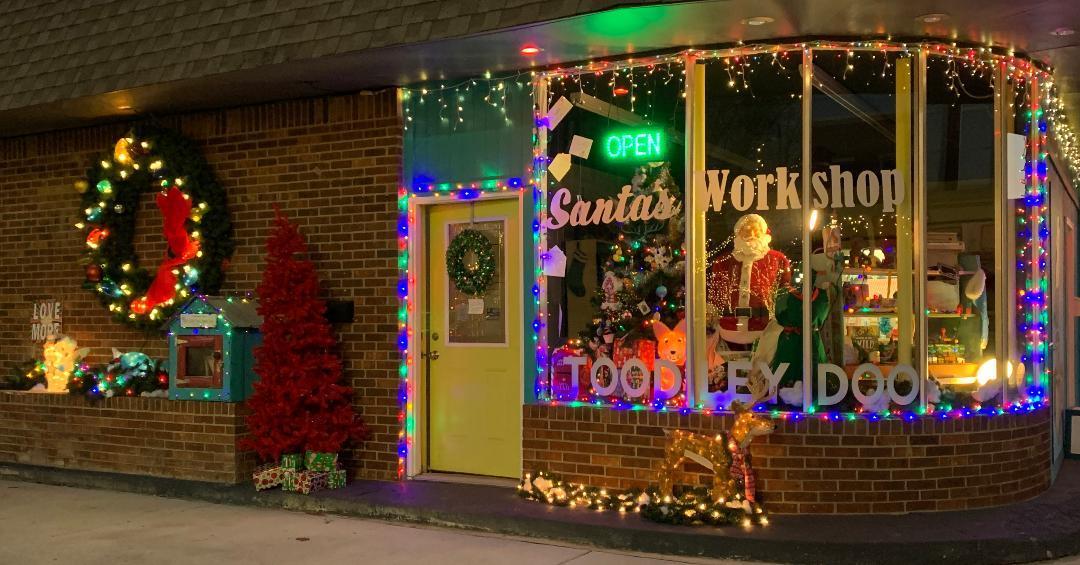 Greenwood
• Oak Meadows neighborhood lights
Cruise through to enjoy streets full of light displays.

485 Grey Oak Lane

• Middle Street lights
This home has elaborate decorations and also collects Santa letters.

51 N. Middle St.

• Grinch House lights
Enjoy Dr. Seuss themed lights here.

1010 Royal Oaks Court

• Greenwood Amphitheater Lighted Trail
Walk through this lighted trail from December 5 to 31 to see thousands of twinkling lights. Admission is free.

Greenwood Amphitheater – 100 Surina Way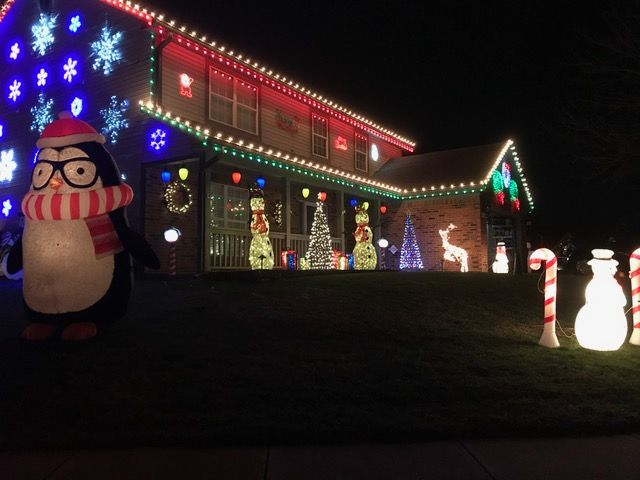 Bargersville
• Tecumseh Way lights
Enjoy thousands of beautiful lights at this home.

3199 Tecumseh Way
• Baldwin Street lights
There are few houses with large nativities, lights and other displays in downtown Bargersville.

South Baldwin Street

Nineveh
This interactive light show displays more than 500,000 LED lights in sync with music. The light show is drive-thru, but if you head to the shelter house (with a face covering), you can get photos with Santa and the Grinch and enjoy hot chocolate, concessions, kettle corn and a campfire. The cost is $25 per car and it is open from 6 to 9 p.m. on weekends.

Johnson County Park - 2949 North St.

Other
Enjoy a drive-thru light show all season. On December 19, there will also be Christmas characters and hot chocolate, and they will be collecting non-perishable food items for Johnson County Senior Services.

7591 W. 600 South, Morgantown
If you know a well-decorated business or house that's not on the list, send the address and a photo (if possible) to marketing@festivalcountryindiana.com. Check out more holiday activities here.