In this digital world, it's refreshing to step back and indulge in the nostalgia of simpler times. Thankfully, Festival Country is the perfect place to find retro fun and relish the charm of the past while reconnecting with cherished traditions. From visiting a classic diner to attending an antique car show, these activities will help bring vintage experiences to modern life.
This 1920s-era theater gives the classic movie experience. Each movie is shown on 35-millimeter film for a truly authentic viewing. Don't miss their locally grown popcorn, which is a fan favorite. When the movie is over, stroll around the corner to snap a selfie in the Artcraft Alley, an art installation with 200 colorful stars overhead. It's even cooler at night when they glow under blacklight.
With classic photos and newspapers adorning the walls and an impressive collection of Coca-Cola memorabilia on display, stepping into Kacey's is stepping back into a nostalgic era. This iconic mom-and-pop restaurant is known for its pizza, sandwiches and pasta and the owners have maintained the same family recipes since opening in 1978. Locals call it the unofficial Whiteland museum. Stop in on Sundays for the chance to see classic cars lined up outside.
Linville's Antique Farm Collection
Check out an impressive collection of more than 20 antique tractors, more than 40 horse-drawn wagons and other farm equipment. The museum is open one Sunday per month with free admission. Click here to find out their seasonal schedule.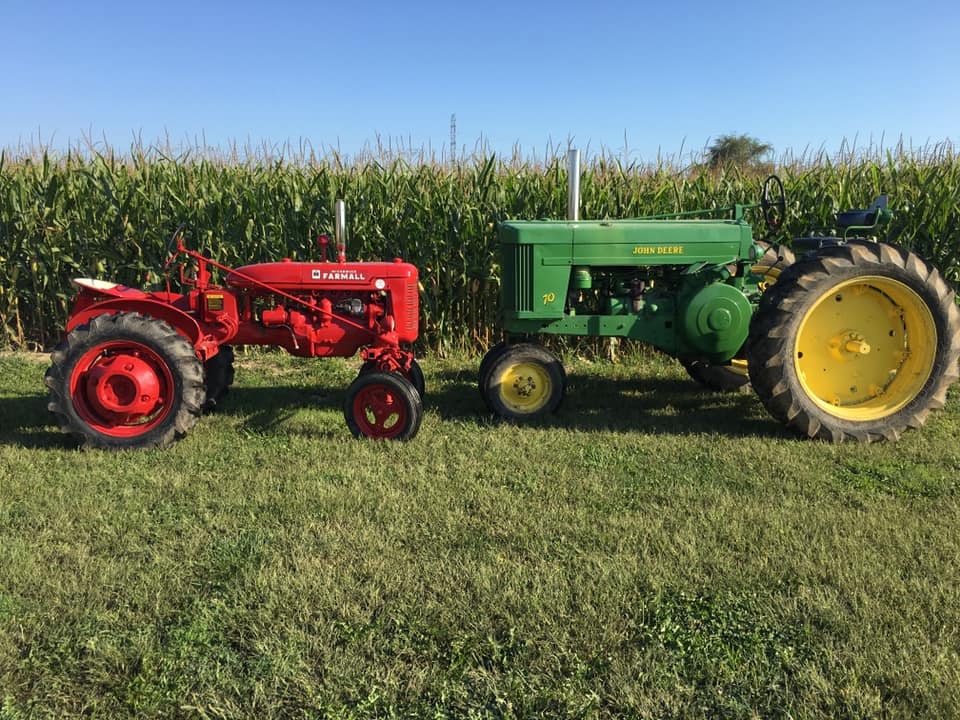 Relive the fun memories of drive-up diners here in Festival Country. You'll find coney dogs, pizza, milkshakes and more on the menu. On Saturdays, The Suds is a beloved spot to see classic cars in both informal and organized cruise-ins. Stop by to admire the cars and chat with passionate car enthusiasts, all while enjoying great food.
There's something magical about outdoor movies. Bring a chair or get comfortable in your car, then tune in to see a fun film under the stars. Add it to your list for your next romantic date night or family outing.
This retro 1950s and 60s diner is decked out with memorabilia on the walls, a jukebox playing fun tunes and checkerboard ceilings. Their menu is filled with favorites like a fried tenderloin, milkshakes, cheeseburgers, crinkle fries and more. If you're extra hungry, try their burger challenge.
Ray Skillman Classic Car Museum
Take a private tour to see a wide variety of classic cars, antique bicycles, restored neon signs, a carousel and more. The museum is free and open by appointment only.
Johnson County Museum of History
For an extra dose of local history, step back in time and learn about Johnson County's humble beginnings and modern growth. The museum offers free admission and the opportunity to dive into county genealogy.
For another classic experience, visit an antique car show. Find more information here and see other events happening in Festival Country here.