There's something about brunch with friends that makes every weekend more fun. Head to one of these restaurants for dishes ranging from classic American to brunch with a twist.
A downtown Franklin staple and the top-rated choice on Yelp, Ann's has a classic breakfast menu that draws a loyal crowd. Enjoy dishes like biscuits and gravy, huge pancakes and breakfast wraps.
Their weekend brunch specials are a popular choice. One unique item is the panfrunola: fluffy folded pancakes filled with ingredients like lemon cream, peanut butter, or Greek yogurt and fruit.
As you may guess by the name, Flap Jack's is home to great pancakes, but they also have a wide selection of crepes, skillets and traditional breakfast combos. Try one of everything with their sampler.
This classic American diner is a favorite for locals. Find all-day breakfast including sweets like their caramel banana pancakes or savories like their breakfast BLT.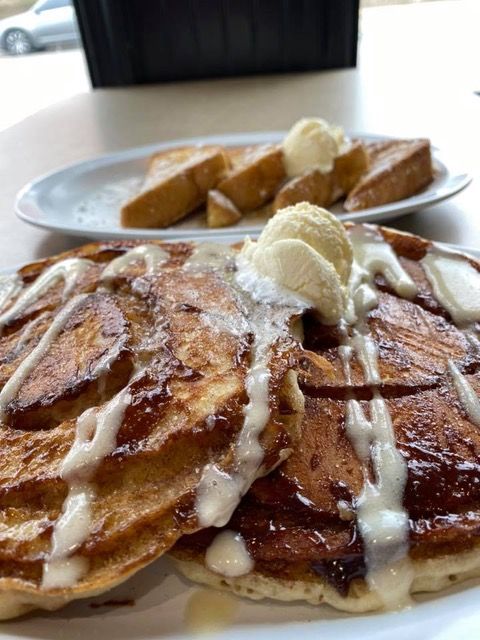 Main & Madison is one of the most popular places for weekend brunch, thanks to their unique menu and handmade drinks. Try their Lox & Caper Bagel, quiche or fresh pastries, then order a mimosa bucket for the table.
This classic American diner has all the favorites in a casual family environment. They're known for their fresh-squeezed orange juice, homemade biscuits and gravy and breaded tenderloins.
Enjoy all kinds of staples like a breakfast scramble, country fried steak or a cheeseburger.