The craft brew and wine scene continues to grow just south of Indianapolis in Festival Country Indiana.
From the nationally-recognized Belgian brews at Taxman Brewing Company to the award-winning wines and ciders at Mallow Run Winery, people are finding their new favorites at the nearly dozen stops along the Festival Country Indiana Beer & Wine Trail.
The Indy Brew Bus even has regular tours that go from Indianapolis to four of the southside craft brewpubs.

Here's a rundown of some of our favorite pours, but we recommend sampling flights at the brewpubs and doing wine tastings to find your own favorites.

Taxman Brewing Company's Evasion, a barrel-aged Belgian-style stout, and their La Maison ale.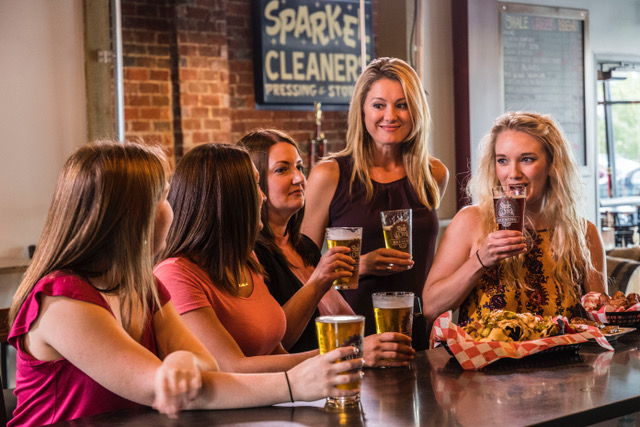 Oaken Barrel Brewing Company's Razz Wheat (raspberry flavored), Gnaw Bone pale ale and Super Fly IPA.
Mallow Run Winery's 2016 Estate Red wine, Finale port and 500 Canned Traminette.
Planetary Brewing Company's Parallax vanilla porter, Heliotropic amber and the JJS-550 IPA.
Shale Creek Brewing's Peach Pit IPA, Without a Paddle IPA and Downtown Cocoa Brown.
MashCraft Brewing's Last Light – Blood Orange IPA and their Down Wit It Belgian Wit.
River City Winery Franklin Tasting Room's Legacy, which features ripe berries with a bourbon finish.
Big Woods Franklin/Quaff ON Brewing Company's Hare Trigger IPA.
Nailers Brewing Company's Nailers IPA.
At Vino Villa, the Rombauer chardonnay, the Mollydooker Boxer shiraz and the Wood Family Vineyards zinfandel.
The Festival Country Indiana Beer & Wine Trail is also welcoming two new places this spring, Wooden Bear Brewing, located at 157 Holiday Place, Franklin, and Hoosier Brewing Company Brewery & Distillery, located at 147 S. Madison Ave., Greenwood.

Extend your trip with a stay at a Festival Country Indiana hotel or B&B.