There is a lot to be said about all the fun activities one can do in Festival Country for free, or at minimal cost. My goal was to see just how much I could do in one day without spending more than $20. I did so successfully, and you can too!
My first stop of the day was Apple Works. The property is stunning and filled with lots of paths to explore and many scenic views to enjoy. However, the best part is the petting zoo, complete with adorable goats, sheep, chickens and even an alpaca! Once I finished adoring the animals and walking around, I went into their store. I had to have some of their fresh apple cider and picked up a few EverCrisp apples as well. I spent $5 total, leaving me with $15.
On my way back from Trafalgar, I stopped in downtown Franklin for lunch. I decided to go to Main & Madison Market Café. After pondering the menu and being overwhelmed with all the delicious options, I decided on the grilled cheese. Created with five different cheeses, it made for a gooey, flavorful sandwich and the side of chips paired perfectly with it. My meal was $11.50 total, leaving me with $3.50.
Afterwards, I walked off my lunch and got to visit some of the wonderful locally owned shops and boutiques in Franklin like Salvage Sisters, Possibilities and more. I also wanted to see the parks and walking trails in the downtown area and ended up at Province Park. There are bright murals painted on the walls of the bridges you walk underneath and so many beautiful, blooming flowers along the trail. The park also features a dog park, a skate park and a playground.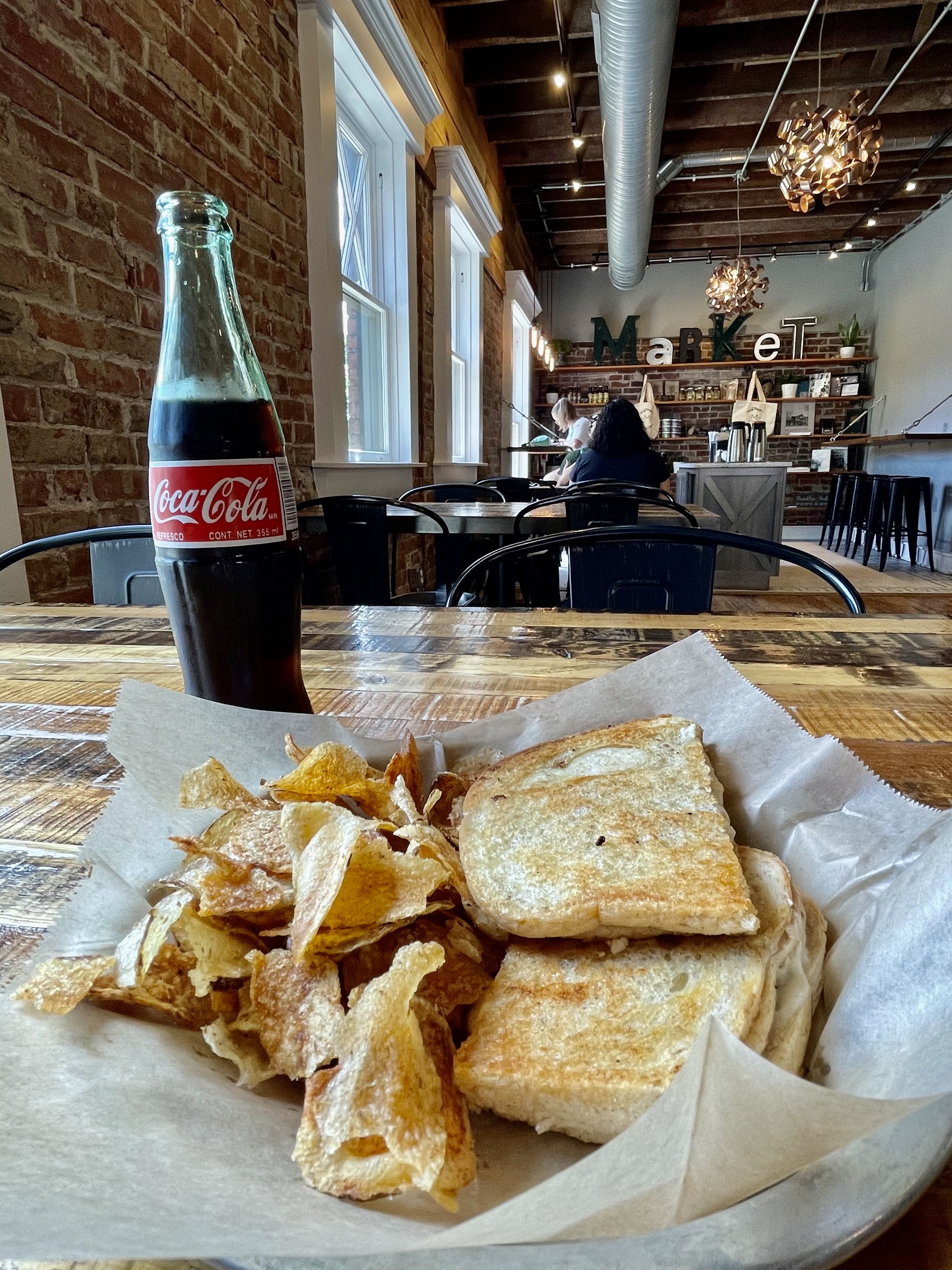 Once my walk was over, I realized I was in desperate need of a cold treat, so I made my way to Hoosier Cupboard Candy, Snacks, and Ice Cream. It was incredibly tempting to not buy the whole store because it is filled to the brim with so many different types of candies, fudge, ice cream, sodas, and more. After perusing the store, I decided to get a scoop of the chocolate brownie ice cream. I paid $2.50 for my ice cream cone and was left with $1.
Racking my brain on what I could do for a dollar, I remembered the sunflower field at the Barn at Crystal Spring Farm. For $1, you can handpick three sunflowers. It was exciting getting to venture throughout the field of sunflowers to pick out the perfect ones.
To end my day, I went to Mallow Run Winery to enjoy free live music and unwind a bit. Be sure to get there early to pick out a perfect spot on their lawn because it gets busy quickly. Most of their concerts are free to the public and family-friendly, but just to be sure, click here for more information about summer concerts.
See how you can enjoy a full day of fun in Festival Country for under $20. For more inspiration on things to do at minimal cost, click here and be sure to tag us @festcountryin and #festcountryin if you post about your day.
----
Ashlynn Hart is a senior at Ball State University studying journalism and telecommunications. She is a Festival Country local and seeks the hidden gems the area has to offer.