Looking for fun that won't break the bank? Festival Country is full of activities, events and experiences that offer major whoa for only a little dough. Here are our top picks.
Movie Night
The Artcraft Theatre is not only historic and unique, but also an affordable entertainment option. For $10 or less, you can enjoy a movie, locally grown popcorn and a drink. Plus, they have pre-show entertainment every week, raffles and photo opportunities with staff members dressed up as movie characters. For $8 per ticket, you can enjoy a drive-in movie at the Canary Creek Cinemas drive-in when the weather permits.
Bowling
You can enjoy a game of bowling and shoe rental for less than $10 at Hi-Way Lanes. On Wednesdays from 9 to 11 p.m., you'll get bowling and shoes for only $7 and buy one get one free pizza.
Water Slides
Did you know that the longest slide at Freedom Springs is 502 feet long? You can take the edge off a hot summer day at the Franklin Family Aquatic Center, Edinburgh Aquatic Center or Freedom Springs for $5 to $10 per person. Find them all here.
Apple Works
Depending on what you'd like to do, an afternoon at Apple Works can be completely free. Enjoy their beautiful grounds, bring a picnic to their outdoor seating areas, check out the petting zoo and kids activities, all for free, then head inside to shop for farm fresh apples, baked goods, apple cider slushies and more.
Wine Tasting
Wine tastings at Mallow Run Winery are always free and always delicious. Grab a friend and enjoy a sip, or visit on select weekends for food trucks, wine-a-ritas and free outdoor concerts.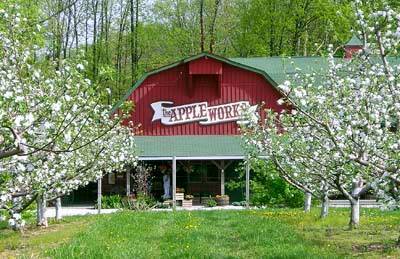 Concerts
Speaking of concerts, enjoying a performance at the Greenwood Amphitheatre is a great way to spend a summer evening. Each week features a new band and food truck. Shows are free.

Flower Picking
P&D Flower Farm in Greenwood and Dollie's Farm in Franklin both allow you to hit the field and pick your own flower bouquets. Small bouquets are usually $5 and are always 100% unique to you.
Disc Golf
This is another free activity that can be found in a number of parks throughout Festival Country. Grab your frisbees and start a game of disc golf. Click here for more information.
A Show at the Pixy
The Edinburgh Pixy Theater is nestled in downtown Edinburgh and features concerts, movies, comedy acts and stage performances on the weekends. Tickets for most shows are only $10.
A Day at the Museum
The Johnson County Museum of History in Franklin is home to several themed exhibits including 50s, Technology, and Kuji, Japan (Franklin's sister city), among others. Admission is free.
Photo Booth Fun
While you're exploring the county, stop by the Festival Country Indiana Visitor Center for free photos in the photo booth, interactive exhibits and all the information you need to maximize your time here.
Park Play
Festival Country has themed playgrounds, sprawling parks and more than 35 miles of trails. Follow the trails through historic downtowns and shaded greenways.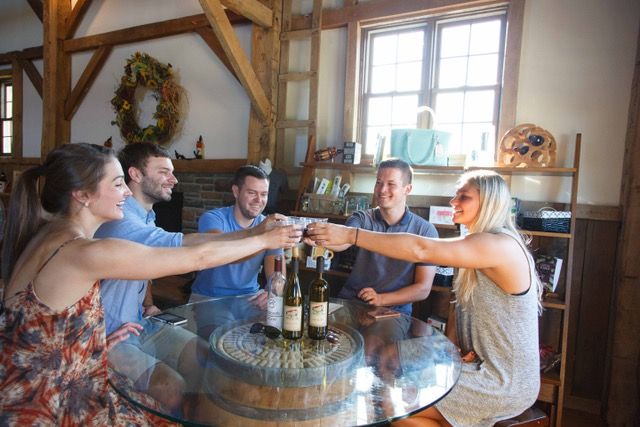 Classic Car Shows
Nearly every Saturday from spring to fall, you'll find an impressive lineup of classic and antique cars at The Suds. It was named one of the top 10 places in America to cruise in with your car by Car Craft Magazine. Plus, the cruise-ins are always free. While you're there, grab a bite to eat at their 50s style drive-in.
Walking Tours
Another free activity is the themed walking tours through Franklin, Greenwood and Edinburgh. These tours follow themes like history, art, architecture and more. Grab a printed copy at the visitor center or check out the online version here.

Camp Atterbury Museum
The Camp Atterbury Museum is a great spot to learn about war history, see a monument, or get a photo with military tanks and helicopters. Admission is free.
Story Time
If you have little ones, Free Friday Story Time and other fun, free play events at Toodleydoo Toys are a great option.
Festivals, of course!
What would Festival Country be without festivals? Just south of Indy there are more than 1,000 festivals and events each year. Nearly all of our festivals and concerts are free, so there's always something fun to do. Check out the event list here.