Festival Country Indiana is home to over 35 miles of trails that offer a range of urban and natural settings. As the weather cools down, we're looking for more ways to enjoy the outdoors. Luckily, the parks and trails here accommodate everything from leisurely strolls to intense runs and bike rides. Festival Country also offers pristine golf courses, parks, disc golf courses and more.
The Franklin Greenway Trail spans 17 miles throughout Franklin. The trail ventures through nine parks and features playgrounds, wetlands, and views of Youngs Creek. The Province Park Trail also stretches past two murals, located under the Home Street and south Main Street bridges.
If you're looking to learn more about Franklin while on your next walk, stop by the visitor center for information on our self-guided tours.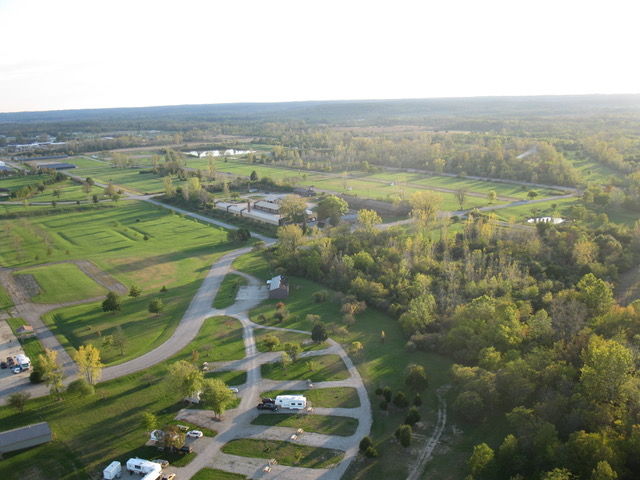 Greenwood's trail and park system is known to be an excellent place for walking, running or biking, and they've also incorporated art and education into their trails. Bring the whole family along to enjoy the Play Pocket Trail, where you'll find four separate playgrounds along the way, each with its own theme. The trail stretches from Craig Park to Fire Station 91 and there are bee, tree, butterfly and firefighter pockets. These interactive stops offer fun for everyone.
Another great trail for kids is the Early Learning Trail. Located in Craig Park, it incorporates fun educational opportunities to stop and explore while walking the trail.
Enjoy public art displays along the Polk Hill Trail. This path, called Art on the Trail, showcases vibrant sculptures and displays, with more added regularly.
If you're looking for a longer path that will lead you through the heart of Greenwood, try the Tracy Trail. This trail starts in Summerfield Park and ends in Craig Park.
There are even more trails to be discovered in Greenwood including Craig Park Trail, Westside Park Trail, City Center Park Trails, Freedom Park Trails, Northwest Park Trail, University Park Trail, Smith Valley Road Trail and Emerson Ave. Trail.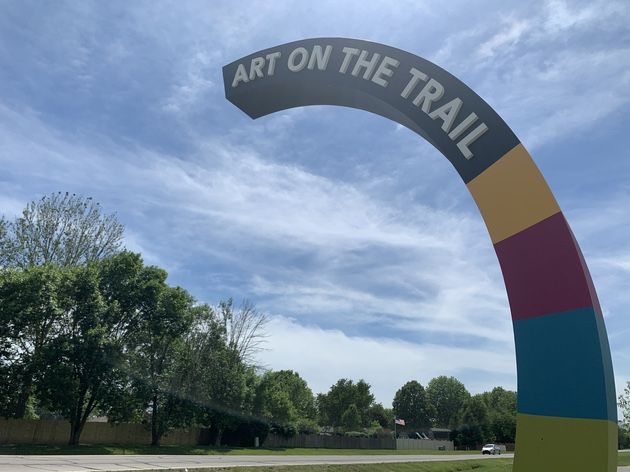 Head south to Edinburgh to discover Irwin Park. This park sits alongside the Big Blue River and features trails along its nature walk. While you're in the area, head to Johnson County Park to enjoy five miles of wooded hiking trails and 561 acres of land. Fun fact: this park is also home to Hoosier Horse Park.
In Whiteland, enjoy the quaint walking trail that has views of the lake at Country Gate Park.
Bargersville is also home to a paved walking trail in Windisch Park, which is located right by their main street in old town Bargersville.
In Trafalgar, you'll find the Laura Hare Preserve at Blossom Hollow, which is part of a large hardwood forest. This trail winds through beautiful shaded woodland and is an ideal place for birdwatching.
There's even more to be discovered. Click here for the full list of outdoor activities.