Looking for a place to take fun photos with friends? Check out the list below for inspiration for your next photoshoot.
Artcraft Theatre
With its classic Art Deco marquee, the Artcraft is a go-to spot for photos. Get some locally grown popcorn and stay for a classic film while you're there!
Dollie's Farm / P&D Flower Farm
There are two u-pick flower farms in Festival Country: Dollie's Farm and P&D Flower Farm. Both offer beautiful flower gardens, wide open spaces and countless photo opportunities. You'll also find u-pick sunflowers during late summer and early fall near the Barn at Crystal Spring Farm.
Apple Works
Whether you visit in the summer to relax in their waterfront gazebo or in the fall to see a symphony of autumn colors, Apple Works is a gorgeous place to take a camera and a friend.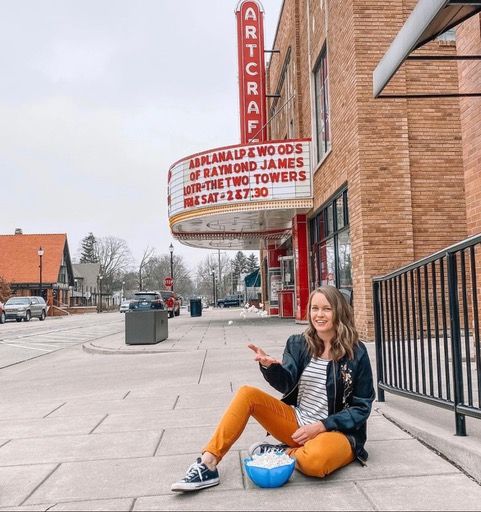 Photo by @librarian.style on Instagram
The Suds

People of all ages love to see the classic cars roll in and snap photos by their 1950s signs and decor. Learn more here.
Festival Country Indiana visitor center
Head to the visitor center to say cheese in the photo booth or pose in front of an 11-foot apple, a real go-kart, a skydiving mural and other displays. The red front doors are also a popular backdrop.
Kuji Alley
These colorful fish swim along the walls in Kuji Alley, located off East Court Street in downtown Franklin. You can find more than 10 other murals in Festival Country on our list here.
Mallow Run Winery
Grab a photo at an outdoor concert, say cheers in the tasting room or wander through rows of vines. Mallow Run is a perfect spot for fun outdoor photos.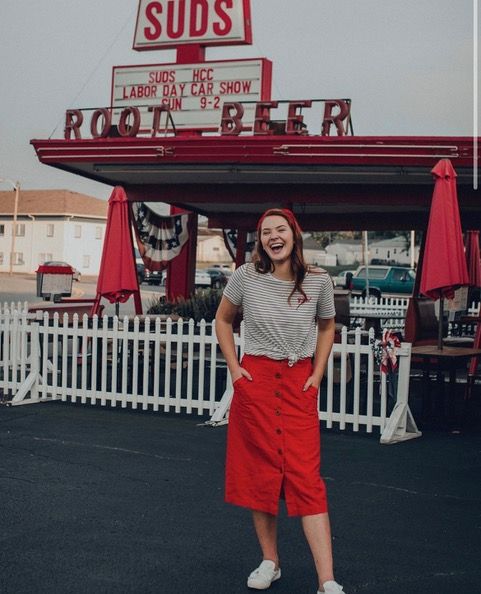 Photo by @_mags_22 on Instagram
Old Towne Beer Hall
Behind Old Towne Beer Hall is a simple spot that makes the perfect backdrop for casual photos. Look for the black door by the patio.

BYTAVI
Turn down the alley attached to BYTAVI to find a teal wall that could make the perfect backdrop for Insta-worthy photos.
Toodleydoo Toys
The bright blue wall with its playful mural outside this toy store is a popular backdrop for all kinds of photos.
These are just a few of the many great photo opportunities in Festival Country. Where do you love to snap photos? Let us know via social media by tagging #festcountryin and @festcountryin.