Just south of the hustle and bustle of Indianapolis, you'll find plenty of ways to unwind amidst the beautiful parks and green spaces. Grab a smoothie bowl and enjoy a healthy day with us. These are seven ways to have a healthy day in Festival Country Indiana.
- Breathe the Fresh Air
Walk, run or ride on more than 35 miles of trails nestled in historic downtown settings or through one of more than 20 parks. Head to Greenwood to enjoy the Play Pocket Trail, where you'll find four separate playgrounds along the way, each with its own theme. If you'd rather enjoy the outdoors by playing golf or disc golf, you'll find courses to fit any skill level.
- Fuel up
Once you're ready to refuel your body, head to Root2Rise Coffee Bar and Juicery for a smoothie bowl or fresh-pressed juice. Visit 1823 Bakehouse for a protein box complete with house-made cheese crackers, vegetables, cheese and chicken. You can also grab a meal replacement shake, energy bomb or protein shake at one of several drink shops including Legacy Nutrition, Hometown Nutrition, Baam Energy or The Energy Spot (in Whiteland, Greenwood or Center Grove). You'll also find protein and meal replacement drinks at The Local Grind.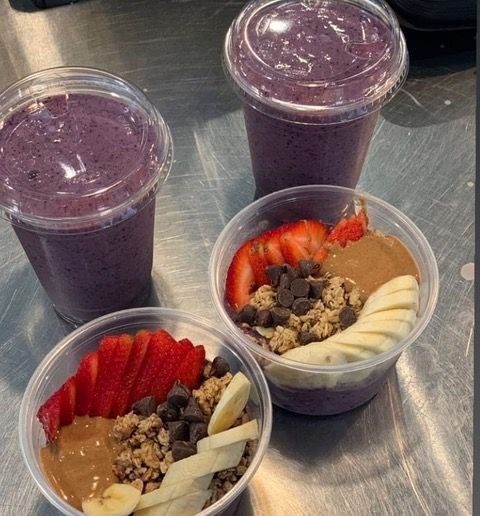 - Buy organic
During the summer months, you can pick fresh fruits and vegetables and locally made goods from the farmers markets in Franklin, Bargersville, Edinburgh and Greenwood. Another great place for local produce as well as beautiful outdoor spaces is The Apple Works in Trafalgar. Stroll along the water or through rows of apple trees and grab some Honey Crisps while you're there.
- Treat yourself
You deserve a spa day. Take a break to unwind and treat yourself at a number of spas in the area, including Bargersville Wellness. They offer treatments ranging from massages to reiki (a Japanese method of physical and emotional healing). They also recycle 98 percent of the waste from the spa. Another great spot is Bayberry Spa in Greenwood, known for its high-end treatments and massages.
- Enjoy an unforgettable farm-to-table meal
RFD Franklin has freshness in its name, since RFD stands for Real Food, Fresh Dining. We love their shrimp stuffed salmon with lemon caper butter. Revery in Greenwood is another great place to find locally sourced, creative dishes, and they're always bringing in fresh seafood. They also offer outdoor seating and live music on select evenings.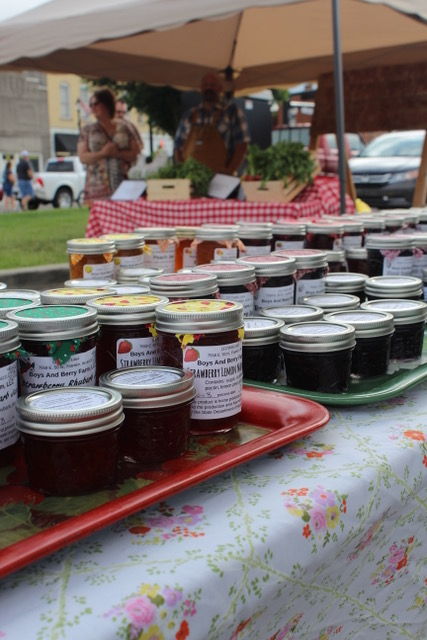 - Get your steps in
Explore Festival Country through a series of themed walking tours that you can enjoy at your own pace. These informational tours allow you to tour the town while learning little-known facts about some well-known spots. Pick up a printed copy at the visitor center or check out our Instagram highlights to follow along.
What's your favorite way to enjoy a healthy day in Festival Country? Share it with us on social media by tagging #festcountryin and @festcountryin.